Nostalgic memories of Oban's local history
Share your own memories of Oban and read what others have said
For well over 10 years now, we've been inviting visitors to our web site to add their own memories to share their experiences of life as it was when the photographs in our archive were taken. From brief one-liners explaining a little bit more about the image depicted, to great, in-depth accounts of a childhood when things were rather different than today (and everything inbetween!). We've had many contributors recognising themselves or loved ones in our photographs. Why not add your memory today and become part of our Memories Community to help others in the future delve back into their past.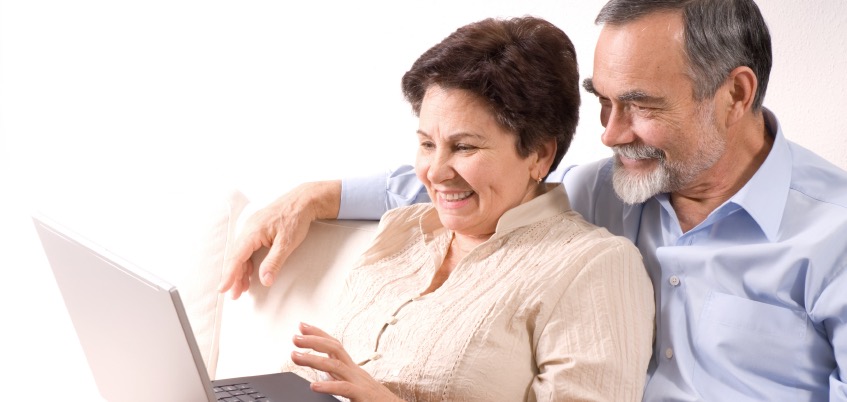 Add a Memory!
It's easy to add your own memories and reconnect with your shared local history. Search for your favourite places and look for the 'Add Your Memory' buttons to begin
Add Your Memory for Oban
Tips & Ideas
Not sure what to write? It's easy - just think of a place that brings back a memory for you and write about:
How the location features in your personal history?

The memories this place inspires for you?

Stories about the community, its history and people?

People who were particularly kind or influenced your time in the community.

Has it changed over the years?

How does it feel, seeing these places again, as they used to look?
This week's Places
Here are some of the places people are talking about in our Share Your Memories community this week:
...and hundreds more! Enjoy browsing more recent contributions now.
Search for Local Memories
Search for your favourite UK places and read memories of the local area in days gone by.
Subscribe
Join the thousands who receive our regular doses of warming nostalgia! Have our latest blog posts and archive news delivered directly to your inbox. Absolutely free. Unsubscribe anytime.
Hi to children of Dunstaffnage, do you remember the funeral of the Captain of Dunstaffnage and the procession of the horse drawn carriage to the chapel at the castle where he was buried. I have many fond memories as a young boy to share with you as I grew up and the friends I had. Andrew longridge alongridge@xplornet.com. phone 519-403-6724 or 519 485 2816
---
I am andrew longridge and I attended Oban High school from, 1989 to 1963, after graduating I started a job as lab technician at Alginate Indistries In 1965 I emegrated to Canada and have been here ever since. As a boy growing up in boomtown I had many friends many I could name and if some of this posting reaches them I would love to chat.
---
I went to the high school in 1958, and sooner than spend my shilling on school dinners, I would go to Joe Boni's and get a couple of woodbine and the best ice cream I ever tasted. Anyone remember Joe Boni's cafe?
---
Boomtown .On the bus back from OBan high school we all sang at the top of our voices We are some of the Boomtown boys we are some of the boys. .or girls...Then off the bus at Dunstaffnage Home for a peice..jam sandwich and out climbing hills trees or swimming in the burn it was. Picking hazelnuts or what ever berries were in season .Halcyon days indeed..
---
Like your other contributors I also spent my very early years in Dunstaffnage. Dad had spent the early part of the war from day one as a young Engineer Officer on North Atlantic convoys in the Merchant Navy. When you were lucky to survive three Atlantic crossings '39/'42 he had done 19. To give him a break he joined the SS Faraday a cable laying ship outward bound from Falmouth to lay telephone cable to West Africa
...see more
---
My great grandfather, James David Smith, owned the lease of this hotel from 1889 to 1896 when he moved with his family back to Govan. The hotel was demolished in 2011 and there are only three old photos showing James from another web site, but I am looking for anyone whose relatives may have either worked there, or had any memories of their parents talking about it, or anything that may help my scrapbook of the Smith family's time in Oban.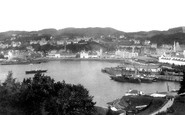 ---
I Have a few photos and documents of Dunstaffnage war years. Brownie/ Guide Pack run by Mary Bignall . End of war, Thanks giving Church service sheet . 1944 Christening list. Photo of CO-OP and village from main Road. brian.woodward01@tiscali.co.uk
---
Further to my Dunstaffnage the war years 1942-45. About 10 of us grown up kids meet in Portsmouth for a meal once a year. We plan to meet in September this year. All is welcome.
---
I grew up in the village and lived in 38 Harvey Rd, then Lower Harvey Rd, then 4 Camus Rd, Dunbeg, which I watched being built and my father landscaped. My father was Jimmy Lamont, mother Isobel. In the 50s it was a great little place to live.
---
Like Brian Woodward we moved to Dunstaffnage during the war. My father was a plumber at Devonport. I, unfortunately have no memories of the time, only what my parents subsequently told me! I do know we were still in Plymouth in Dec. 1942 as my brother was born there. We had definitely moved by Aug. 1944 as I started school in Dunstaffnage. I also had a burst appendix and ended up in hospital in Oban - the scar
...see more
---