Penarth Memories
Read and share memories of Penarth
My husband was born in Albert Road, Penarth 1943 and used to speak of loads of old tanks left to rot away in fields. Also some sort of tunnel that was later blocked off. He would have walked to the beach down this road. He used to talk of his dog Peter and how he would throw a ball into the sea no matter how high the waves (...Read full memory)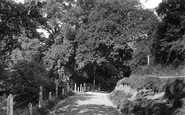 My husband was born in Albert Road, Penarth 1943 and used to speak of loads of old tanks left to rot away in fields. Also some sort of tunnel that was later blocked off. He left there for the Midlands when he was 7 years old and had learned to count to 10 in Welsh. He came to the Black Country and could hardly understand a word of what people said.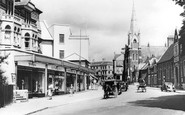 I have put 1950 because I don't know when the flats were built by the Baptist church. The house that was pulled down for the flats I am told my great grandfather Joshua Morris built. He also is supposed to have built the Cefn Mably hotel on the junction of Redlands Road. Joshua came from Eglwyswrw to build (...Read full memory)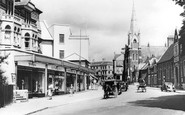 I remember being on the beach the day of the hovercraft coming to Penarth. I was there with a couple of my friends, I would have been nearly 16. We were really excited as we watched it approach then suddenly when it came on to the beach we started to run back as the pebbles were being tossed about from the down draught.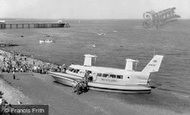 Please, could anyone help me find Cheryl Aldridge who lived in Grangetown and maybe in Llandough nurses flats, Penarth, around 1975 ? Cheryl will be around 55 years old now, and maybe married to "J.Jacobs". Thankyou for your help !
I remember the excitement of seeing the hovercraft as a child. We used to spend many days on the beach at Penarth usually at the Pier end but when the Hovercraft visited we of course congregated at what we called the 'landing stage' end near the yacht club. The photo shows a boat in the background and I remember a service to (...Read full memory)