Portslade-By-Sea Memories
Read and share memories of Portslade-By-Sea
Does anyone who lived in easthill drive in the 50s remember the skipping on goodfriday morning?My dad harry stenning used to take our washing line down and then we would all start skipping mum's and dad'sand kids. I remember the cassidy the wadey's the pettits knights etc we did this until my lovely dad died in 1956.maggie smart nee stenning.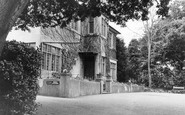 As I recall my mother was not a member of the local St. Nicholas Church Women's Union. She was a member of the Young Wives group. We lived in Mile Oak, I was born there in 1944. On occasion she would attend meetings in the basement of Easthill House. I remember playing with kids on the ivy covered ground under (...Read full memory)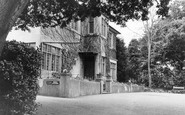 I remember playing in the park as a child. There were two sides to the park, Easthill House stood in the posh part of park. I remember beautiful trees and a palm tree which I thought was exotic. We used to sit on a tree stump and wonder who lived in the house and we were told by the park and house-keeper it was haunted by a man in a blue cap.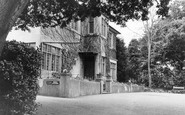 As a young lad born in Shelldale Avenue, and having lived all my young life in Portslade, I used to spend many hours down by, and on the canal at Portslade. I loved seeing the ships, mainly coal-boats moored at the gas works and the old power station. There were timber boats, and various other vessels too, but (...Read full memory)
I wonder how many people remember the Jerry planes that came over Portslade on their way to Croydon & London. I was out with my brothers  taking a lame dog home to its owner in Foredown Drive when a large German  plane flew overhead (we saw the swastika), doors flew open everywhere & we were dragged inside to (...Read full memory)
does anyone Remember a pub called the prince albert in portslade or southwick, it must have been near the docks, and also does anyone remember a george who worked at the docks, i am not sure but think his wife may have been called jessie and he had a firend who was married to a lady called vi, these were (...Read full memory)
I vividly remember the day when as an eight year old, along with my mate and neighbour, Billy Sturmey, we "borrowed" 2 shillings from my mothers purse and hired a rowboat from the Portslade foreshore and rowed around among the cargo vessels tied up on the seaward side of the "canal" as we called the harbour. We (...Read full memory)