Flavours of Wiltshire
64

pages
ISBN

978-1-84546-976-4
Size 190 x 268 mm (approx. 7.5" x 10.5")
Free optional inscription available!
Printed to order
Part of our Flavours Of... series of books.
| | |
| --- | --- |
| | Previously published as small hardback pocket books, they are now available in these bigger Large Print editions, making them a lot easier to see and enjoy. |
Recipe List
The following recipes appear within this book:
Marlborough Sheep Fair Day Soup
Watercress Soup
Smoked Trout Paté
Brinkworth Blue Cheese and Broccoli Flan
Cheese Pudding
Potato Pie
Wiltshire Tatties
Beans and Bacon
Bacon Fraize
Beef Braised in Wiltshire Beer
Market Day Dinner
Chicken and Ham Loaf
Wiltshire Plait
Wiltshire Pudding
Marlborough Pudding-Pie
Treacle Bolly
Malmesbury Pudding
Apple Pudding
Elderflower Pancakes
Frumenty
Devizes Cheesecake
Devizes Cheesecakes
Apple Crowdies
Buttermilk Cake
Lardy Cake
Easter Cakes
Fairings
Wiltshire Bacon Scones
Free Mounted Photo Print with this Book
These books include a voucher for a free Frith Photo Print.
Turn to the back of your Frith book and find a voucher for a free mounted print of a Frith photo of your choice. Simply choose any photo from the book, return the completed voucher with a small payment for P&P. We will then print it in sepia and mount it for you in our Medium Standard mount.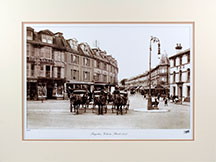 ---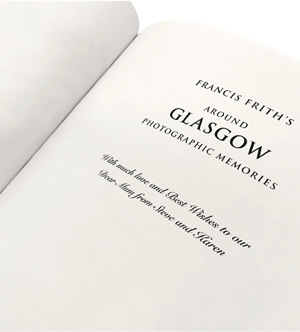 The perfect, personalised gift
Add a personal dedication to the title page - free of charge.
Most of our books are printed individually for your order. You can add a personal message when you buy that will be printed on the title page at no extra cost, making our books a great gift or keepsake. Available in both hardback and paperback.
This is a great option for birthdays, weddings, anniversaries and leaving or retirement occasions.