Nostalgic memories of Southampton's local history
Share your own memories of Southampton and read what others have said
For well over 10 years now, we've been inviting visitors to our web site to add their own memories to share their experiences of life as it was when the photographs in our archive were taken. From brief one-liners explaining a little bit more about the image depicted, to great, in-depth accounts of a childhood when things were rather different than today (and everything inbetween!). We've had many contributors recognising themselves or loved ones in our photographs. Why not add your memory today and become part of our Memories Community to help others in the future delve back into their past.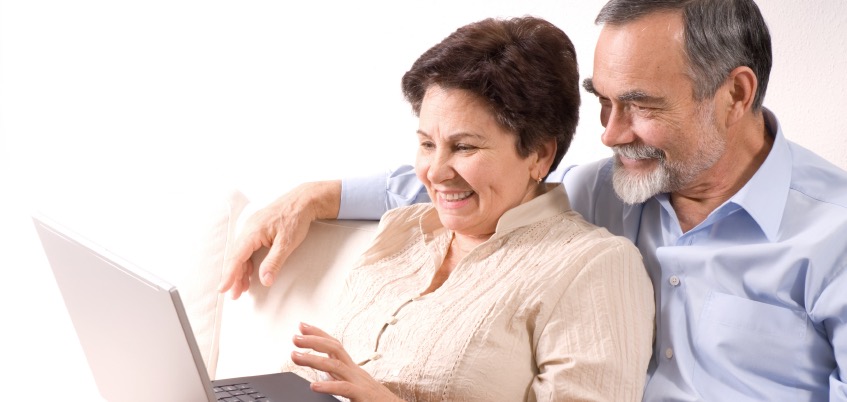 Add a Memory!
It's easy to add your own memories and reconnect with your shared local history. Search for your favourite places and look for the 'Add Your Memory' buttons to begin
Add Your Memory for Southampton
Tips & Ideas
Not sure what to write? It's easy - just think of a place that brings back a memory for you and write about:
How the location features in your personal history?

The memories this place inspires for you?

Stories about the community, its history and people?

People who were particularly kind or influenced your time in the community.

Has it changed over the years?

How does it feel, seeing these places again, as they used to look?
This week's Places
Here are some of the places people are talking about in our Share Your Memories community this week:
...and hundreds more! Enjoy browsing more recent contributions now.
Search for Local Memories
Search for your favourite UK places and read memories of the local area in days gone by.
Subscribe
Join the thousands who receive our regular doses of warming nostalgia! Have our latest blog posts and archive news delivered directly to your inbox. Absolutely free. Unsubscribe anytime.
From the age of about 5 (I'm now 69) I use to fish this lake for tench, carp and roach. Then in the winter of 62/63 I would ice skate on it from Boxing Day 62 to march 63 - what a winter that was. Now in New Zealand for that last 35 years course angling here is not the same. However, the trout fishing is outstanding..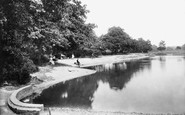 ---
I recall the zoo at the common. It was run if I recall by Mary Chipperfield. We use to climb up the oak trees and peer in for free.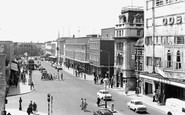 ---
i remember being taken to the zoo on the common many times as a kid. it was very small and probably not a nice place for some of the animals to live. i particularly remember watching the big cats pacing up an down in their cages as we looked on. even as a kid of about 8 (1972) i could see they were in distress. there was a kids area where behind a low wall you could lean over and pet rabbits and guinea pigs as they
...see more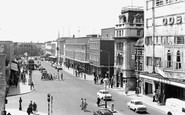 ---
Hi my name is gerry Guthrie I worked at the cadena bakery in park rd in Shirley Southampton in 1963 to 1968 my nick name was Gus then and I am looking for anyone who can remember me it would be nice Gerry
---
Does anyone have memories or knowledge or is even a living relative of of Helen Smith (nee Williams) of 81 Avenue Road circa 1957 possibly lived there until circa 1997. Any information appreciated.
---
I remember as a child being woken up at night and walking with my parents from 148 Hill Lane to the air raid shelter on the common, and picking up bits of shaperal (is that how it is spelt?)on the way home,and off to school next day, if there was a daytime alert we all marched to the shelter complete with black board and lessons carried on. My school was the western(i think) and most of the time i was bored
...see more
---
we are Leigh and betty wilson we lived at 81 Alfriston gardens from 1965 to 1969 - I have been looking for an old friend called Barry Wilson Carter does any one know him he and his wife Roby used to live in the same road
---
I (nee Boden) remember playing on bombed sites in old Southampton ('Below Bar') during and after the 2WW. My parents lived in Cliff Cottage, Albion Place (now a pay and display). I attended St Johns primary school, French St. I had 1 younger sister: Janet. I have some old photos inc. school classes: aprox 1949-51
---
On returning from the Middle East, my family holed up across the water at Fawley. A big city was very exciting for me and after getting off the Hythe Ferry it was all bomb craters up to about the Dolphin. Above Bar was all hoardings around gigantic holes where obviously bombs had fallen and footings were going down for shops etc. Sports meets and hockey matches up by the Common (such a treasure for a
...see more
---
Any information on Millbank Street, Northam. The shop was on the corner of Kent Street and Millbank Street no.9, it was a grocery shop and was owned by Alice Saunders (nee Geappen) who was married and widowed very young. My grandfather, Walter White married Alice in 1897 and applied for a beer licence, then able to sell beer as well. In 1900 they moved to the York Tavern (a pub) in Middle Street, Inner Avenue,
...see more
---