Nostalgic memories of Worcester's local history
Share your own memories of Worcester and read what others have said
For well over 10 years now, we've been inviting visitors to our web site to add their own memories to share their experiences of life as it was when the photographs in our archive were taken. From brief one-liners explaining a little bit more about the image depicted, to great, in-depth accounts of a childhood when things were rather different than today (and everything inbetween!). We've had many contributors recognising themselves or loved ones in our photographs. Why not add your memory today and become part of our Memories Community to help others in the future delve back into their past.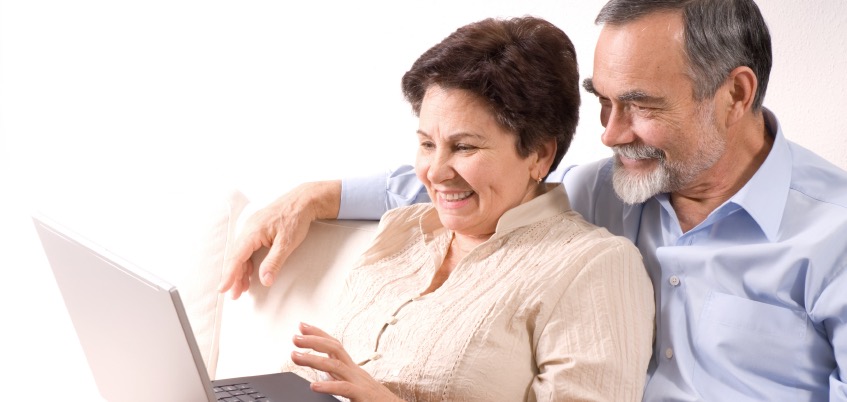 Add a Memory!
It's easy to add your own memories and reconnect with your shared local history. Search for your favourite places and look for the 'Add Your Memory' buttons to begin
Add Your Memory for Worcester
Tips & Ideas
Not sure what to write? It's easy - just think of a place that brings back a memory for you and write about:
How the location features in your personal history?

The memories this place inspires for you?

Stories about the community, its history and people?

People who were particularly kind or influenced your time in the community.

Has it changed over the years?

How does it feel, seeing these places again, as they used to look?
This week's Places
Here are some of the places people are talking about in our Share Your Memories community this week:
...and hundreds more! Enjoy browsing more recent contributions now.
Search for Local Memories
Search for your favourite UK places and read memories of the local area in days gone by.
Subscribe
Join the thousands who receive our regular doses of warming nostalgia! Have our latest blog posts and archive news delivered directly to your inbox. Absolutely free. Unsubscribe anytime.
The little white building in the middle is the Lamb & Flag. I spent many a happy lunchtime & evening there in the '80's. It was a Marstons pub, run then by Don & Sheila Jones, an Irish couple who I think had been there since the early 1970's. It had a tiny front bar, a slightly larger rear one, & a yard. You could always tell a new customer, as they would try & put money in the free
...see more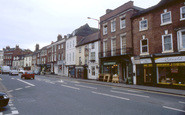 ---
The photo of the Crown took me back to the late '70's/early '80's. I was a young Civil Servant, & the Crown, with it's real ale, was my offices favourite haunt at lunchtime on payday. As we worked flexitime, 2 hour lunches were not uncommon, or finishing work early on Friday. Wadworth's 6X & a big, shared bowl of chunky chips was a popular lunch option - I was friendly with one of the bar staff & she
...see more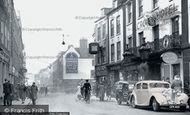 ---
Today I found through old telegrams that my mother and father had their wartime wedding reception at the Cadena Cafe in Worcester I was so pleased to see this photo.My Mum was working at the munitions factory in Blackpole and my Dad was building aeroplane shelters that was in Octiber 1942.
---
My father was a grocer with a shop in Stourport. Every Wednesday afternoon the shop was closed and he took my mother shopping to Worcester. In the school holidays I was also taken. His car was an Austin Saloon similar to the one in the photograph and the busy street is exactly as I remembered.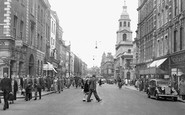 ---
An Uncle of my fathers Tom Maylett was the park keeper and lived at Cripplegate House and we used to visit when we went to the park and the paddling pool which was where the road is now,he had greenhouses to do all the plants fir the bedding displays,the house always had a very musty smell to it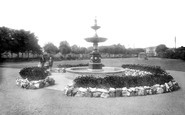 ---
Do you remember the Gaumont Junior Club? For a few pennies on a Saturday morning, hundreds of local kids watched a cartoon, a newsreel, an information picture and a main feature...PLUS, there was community singing with John Bee on the mighty Wurlitzer organ. I remember that during the war, we all stood while Mr Bee played the national anthems of the countries that had been overrun by the Germans.
...see more
---
Seem to remember as a child in the 1940s and 50s hearing train engine hooters sounding off in unison, to mark the turn of the year. Does anyone else remember this? Can't do it with diesels nowadays of course! So what has replaced it... church bells?
---
I remember at the age of twelve 1957 swimming across the river from Hylton road over to the racecourse to watch the racing on a Saturday afternoon. Five of us used to swim out to the pleasure steamers as they went up to turn below the weir and come back . Passengers threw sweets to us and waved. Another practice was to swim to the middle and duck dive for mussels. Back ashore they would be cooked over
...see more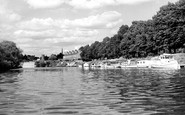 ---
I remember starting in the September when the first girls (4) joined the school ,Margaret and Pat being two of them. Here I learned how to technically draw a nut and bolt in 3D that looked like a photo and a section of a gearbox good enough for an engineer to use. Taffy Elkins a little Welshman ,I think ,who was the headmaster at the time , mathematically proved to us that 1+ 1 could equal 3 . I
...see more
---
I wonder if anyone might remember my father who was a teacher in and around Worcester for many years. He began his career at a primary school in Claines, probably in the late 1940s. Thereafter he worked at St Paul's Secondary, in a building which I believe is now a Worcester porcelain museum. He followed this with a spell as deputy head (I think) at St George's Roman Catholic Primary on Sansome Place, before moving to
...see more
---