Nostalgic memories of Abertysswg's local history
Share your own memories of Abertysswg and read what others have said
For well over 15 years now, we've been inviting visitors to our web site to add their own memories to share their experiences of life as it was when the photographs in our archive were taken. From brief one-liners explaining a little bit more about the image depicted, to great, in-depth accounts of a childhood when things were rather different than today (and everything inbetween!). We've had many contributors recognising themselves or loved ones in our photographs. Why not add your memory today and become part of our Memories Community to help others in the future delve back into their past.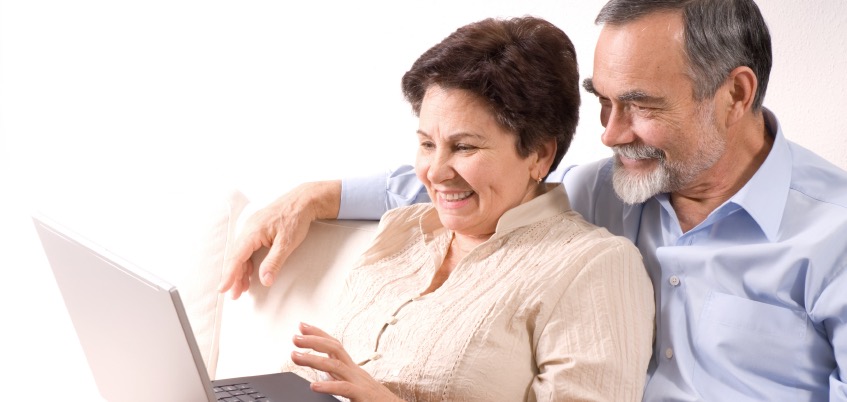 Add a Memory!
It's easy to add your own memories and reconnect with your shared local history. Search for your favourite places and look for the 'Add Your Memory' buttons to begin
Add Your Memory for Abertysswg
Tips & Ideas
Not sure what to write? It's easy - just think of a place that brings back a memory for you and write about:
How the location features in your personal history?

The memories this place inspires for you?

Stories about the community, its history and people?

People who were particularly kind or influenced your time in the community.

Has it changed over the years?

How does it feel, seeing these places again, as they used to look?
This week's Places
Here are some of the places people are talking about in our Share Your Memories community this week:
...and hundreds more! Enjoy browsing more recent contributions now.
Search for Local Memories
Search for your favourite UK places and read memories of the local area in days gone by.
Subscribe
Join the thousands who receive our regular doses of warming nostalgia! Have our latest blog posts and archive news delivered directly to your inbox. Absolutely free. Unsubscribe anytime.
I first arrived at Abertysswg in 1955 leaving Cwmsyfiog where we lived across the road from my grandparents. My mother, Gwynneth Bradd, was a nurse in Abertysswg and travelled there from the Cwm (Cwmsyfiog) for her eleven hour night shift . Initially mother would walk there to commence her shift (9.00 PM) and then walk back home at the finish of her shift the following morning (8.00 AM). Apart from the significant
...see more
---
My family used to live at 13 Alexander Road Abertysswg, I believe the name to be Payne, Joe is one of the names mentioned, they are related to my Grandad Raymond Copley,any information would help, I ma putting my family tree together and believe my Great Grandmother Margaret Ann Davies married twice. Thank you Sheryl
---
My name is Terry Furlong I lived at 22 Alfred Street from 1947 to 1950.I was aged 5 to 8 yrs old. We had to leave Abertysswg because the local pit shaft was getting close to our houses causing subsidence.I still go back a couple of times a year , my house is still there. Regards Terry
---
My father Steve Martin, had fond memories and would relate stories of his family and living in the village of Abertysswg.He was born at Charles Street, the home of his grandfather WILLIAM JOHN HARTSHORN ,his aunt PHYLLIS and uncles EMLYN and BILLY also lived at the house. BILLY HARTSHORN died 1935 he had a motorbike, my father did not want me to have a motorbike,he told me that BILLY had died while riding his bike,
...see more
---
Does anyone remember the carnivals in Abertysswg? I Have a photograph on one float with my sister Mary Russell, Carol Thomas, John Miller,and I think Edward Samuel, what fun it was going around the village. It's wonderful having this site and seeing peoples names from those days. Keep sending. Elaine Russell
---
I remember Roffis!My family lived in Alfred Street.My late Dad was Edward Hind.We used to visit my Granny Ethel,Grandad George,Auntie Dorothy,Uncle Dai.We also visited Auntie Millie and Uncle Jack in Tredegar. We lived in England, but Ethel and Millie used to visit us up to 1977. I think the Jones- Ethel's family -lived in Maclaren cottages.There was an Auntie Mary who trained as a
...see more
---
I left the village in 1948, to join my parents, Cyril and Gladys Jones, and sister Pam who had moved to Gravesend, Kent. I had attended the Lawn following years at Abertysswg School, before going to Caerleon for my teacher training. The Army followed; 2 years in the East Yorkshire Regiment mostly spent in Vienna. Demob came and I went to join my parents in Kent, find a job and Dulcie who was to become
...see more
---
I first started school in Abertysswg primary at the age of 5 .I enjoyed my first day at school and meeting all the children on my first day.The school held great memories for me right up until I left at the age of eleven.The teachers I had you could not beat. There was Mrs James you couldn't find a more better teacher and Mr wells the Headmaster. Now they want to close the school down and move the children. To me you will never get a more better school than ABER PRIMARY.
---
I was born in Abertysswg in 1943 and remained there until 1967 when I married and moved to Cardiff. Then, in 1985 I moved to Anglesey where I still live. I have only recently discovered this site and have now spent a very happy hour reading through messages from people I remember so well, particularly Linda (Dummet) Shapiro who lived opposite me in Charles St and mentioned meeting my brother Geraint Stockman
...see more
---