Nostalgic memories of Abinger Hammer's local history
Share your own memories of Abinger Hammer and read what others have said
For well over 15 years now, we've been inviting visitors to our web site to add their own memories to share their experiences of life as it was when the photographs in our archive were taken. From brief one-liners explaining a little bit more about the image depicted, to great, in-depth accounts of a childhood when things were rather different than today (and everything inbetween!). We've had many contributors recognising themselves or loved ones in our photographs. Why not add your memory today and become part of our Memories Community to help others in the future delve back into their past.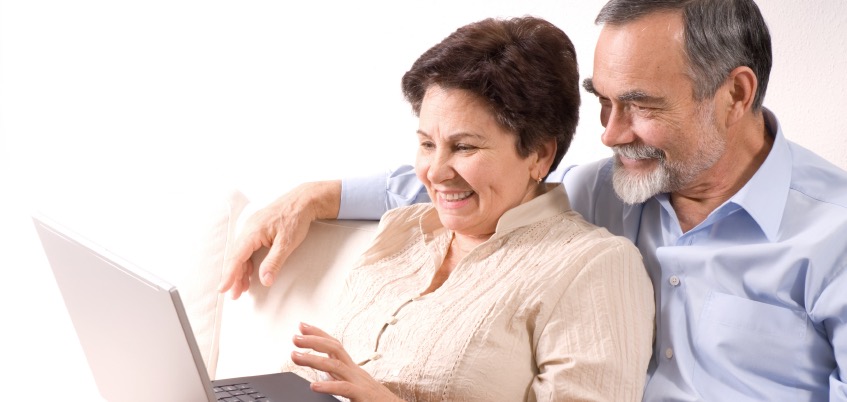 Add a Memory!
It's easy to add your own memories and reconnect with your shared local history. Search for your favourite places and look for the 'Add Your Memory' buttons to begin
Add Your Memory for Abinger Hammer
Tips & Ideas
Not sure what to write? It's easy - just think of a place that brings back a memory for you and write about:
How the location features in your personal history?

The memories this place inspires for you?

Stories about the community, its history and people?

People who were particularly kind or influenced your time in the community.

Has it changed over the years?

How does it feel, seeing these places again, as they used to look?
This week's Places
Here are some of the places people are talking about in our Share Your Memories community this week:
...and hundreds more! Enjoy browsing more recent contributions now.
Search for Local Memories
Search for your favourite UK places and read memories of the local area in days gone by.
Subscribe
Join the thousands who receive our regular doses of warming nostalgia! Have our latest blog posts and archive news delivered directly to your inbox. Absolutely free. Unsubscribe anytime.
I remember well taking the bus up from Westcott with my grandmother on a Sunday afternoon in the 1940's to have tea and cakes at Grimm's Kitchen right opposite the famous clock in Abinger Hammer .
---
I used to visit Abinger Hammer in the late 60s early 70s with my Nan and Granddad and Mum to see my Great-Auntie Mabel and Great-Uncle Jack. They lived next door (or next but one?) to the Post Office and Uncle Jack worked in the Watercress beds. I remember a boy called Peter lived at the Post Office and would leave his old comics for me to read. I wonder if anyone remembers my Aunt and Uncle, their last name was Bunce.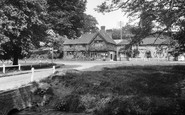 ---
As children in the 60s we used to be taken by our grandparents to Abinger Hammer sometimes on Sunday afternoons. Even if we'd been playing on the green and messing about in the stream we had to look after our Sunday best in order to have tea later at Grimes' Kitchen. We had to have sandwiches first in order to be allowed afterwards to choose cakes from a two-tier stand. As I remember, there
...see more
---
Now, sadly, the Abinger Arms Public House is closed. This view, if taken by the same point, has not changed at all, apart from a bit more traffic coming via Guildford to Dorking and vice versa.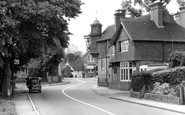 ---
i was born in guildford in 1986 and my parents had just taken over abinger post office and stores this is the house in the middle of the photo with all the ivy (that wasnt there in my time) the window above the shop was my parents room the spare room and the lounge are the rooms to the left. i loved living here and have many great memories of going to abinger village school, fishing in the stream, playing on the
...see more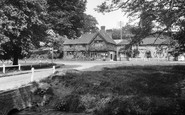 ---