Addlestone Memories
Read and share memories of Addlestone
I lived in Rudge Rise Addlestone from the age of 8 (Rowtown before that) and worked at Peto Scott and Aerco T/V and record shop, which was situated near the traffic lights with Natwest bank on one corner and the Dukes Head pub on another. The CO-OP hall was the place to be, with jazz and pop groups playing (...Read full memory)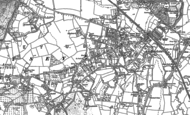 I believe this to be the White Hart Lock at New Haw situated at the junction of Woodham Lane and the turning off over the White Hart bridge which led to Byfleet station. I do believe also that the cottage featured in a film, which I think was War Of The Worlds. As youngsters we often took a short cut off the Byfleet Road (...Read full memory)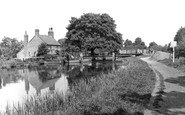 Have lived in Addlestone for 46 years teaching in the old St. Paul`s Junior and the newer Middle School. St. Paul`s Church celebrates 175 years this year and as a member of the church choir for over 35 years I am researching the history of the choirs at St. Paul`s and St. Augustines Churches. I have photos of St. (...Read full memory)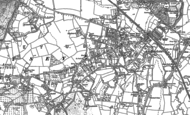 My mum worked there when I was a kid, on sick days or school holidays I would, with my younger brother, go to work with mum. We would catch the train from Chertsey or walk if we did not have enough money. It was a big spooky Hotel... if memory serves me right! It had 3 floors and a cellar, Mr and Mrs Johnson (...Read full memory)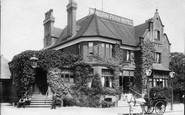 I lived in Ledger Drive in Addlestone from around 1954 and went to Ottershaw Infants (still have a class photo from around 1959/60) then St Pauls Juniors/ Secondary Modern. Worked in Weybridge, Walton and Shepperton and had a care free childhood. Good to read so much about memories of those times, still alive and kicking and remember the swinging blue jeans, walton hop, friends in the 60's.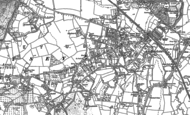 I lived in Addlestone for almost twenty years and still have family there. My memories are St Paul's School - Infants through to Secondary Modern; the Red Room, which was definitely haunted, according to my school friends; the youth club in the grounds of the infants school where I saw the Nashville Teens play; a (...Read full memory)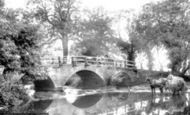 We used to love watching the trains come through and were sad when they brought in the barriers. I used to travel from Addlestone Station to Egham to attend Strode's College on the old trains which had corridors and compartments! Sounds ancient but was only 1977-79! From the train we could see the new line being built to accomodate the train once the M25 was completed!