Addlestone Memories
Read and share memories of Addlestone
This looks like the bridge over the canal at the Addlestone / New Haw border but I can't be sure. If it is I remember my parents taking us there (early 70's) to watch them put in new lock gates. The gates have the year engraved into them. I also believe that the lock keepers cottage, which I think is the house on the left, was used as a location for a film (about time travellers?).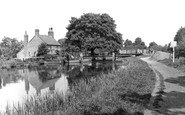 When we moved from Wales I lived at the fairly extensive Sayes Court Farm caravan park off Liberty Hall Lane, before we settled in Addlestone Park Ave (defined by the statues of knights at the top). At 15, I went to work at Vickers Armstrong - now BAE. After attending their secretarial school I was placed (...Read full memory)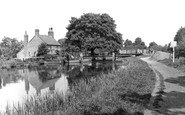 Aerco was started by my grandfather, Thomas Ricketts after the war. He was an engineer and Aerco sold and repaired early radios and the first TVs, hence the name Addlestone Electrical Radio Company! I believe there were two locations for the shop before it moved to Chertsey Road in Woking. Whilst in Addlestone, I believe it was in (...Read full memory)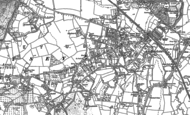 Have lived in Addlestone for 46 years teaching in the old St. Paul`s Junior and the newer Middle School. St. Paul`s Church celebrates 175 years this year and as a member of the church choir for over 35 years I am researching the history of the choirs at St. Paul`s and St. Augustines Churches. I have photos of St. (...Read full memory)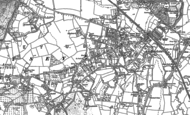 I lived in Ledger Drive in Addlestone from around 1954 and went to Ottershaw Infants (still have a class photo from around 1959/60) then St Pauls Juniors/ Secondary Modern. Worked in Weybridge, Walton and Shepperton and had a care free childhood. Good to read so much about memories of those times, still alive and kicking and remember the swinging blue jeans, walton hop, friends in the 60's.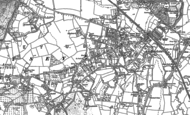 I remember the Sunday dances at the Co-Op hall well. My mum used to work in the cloakroom and I went with her. We would take the coats in, I would go out and dance (thought I was great and grown up) then I would help give the coats out. I was about 8 when I started. I remember seeing The Applejacks, Georgie Fame (...Read full memory)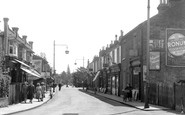 I was born in Addlestone down good old greenlane . I attend st pauls school until I left in 1969. I used to hang around crown cafe alot , there was never alot todo at night disco at the com center which always ended up with a fight .as I live in Woking moved far haven't I .I have seen many changes dukes head,magnet and Woburn (...Read full memory)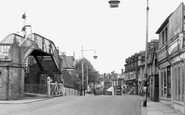 The bus ride into Addlestone from New Haw took about 15 minutes. We were taken on a regular basis either to see our Grandparents who lived in Byron Road or shop at the Co-op, which took up a large part of the High Street. In order for us to be kitted out with clothes and shoes mum would have taken out a Provident Loan. (...Read full memory)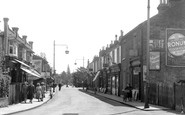 I can remember as a teenager in the late 1970s early 1980s walking home in the dark down Crouch Oak Road and being terrified of walking past the gates to the home and the Church that was just inside the gates. Even during the day you never ever saw anybody going in or coming out of the home or walking about, (...Read full memory)