Ashford Memories
Read and share memories of Ashford
I remember when I was nursing at Ashford, Hothfield and Willesborough hospitals. We use to have to go to the Warren for some lessons. I can still remember my shock at seeing rows of `Iron Lungs` that were no longer in use. Also seeing the mortuary which was so tiny and had just wooden slates for the bodies. The house was beautiful and I remember how grand it all seemed way back then.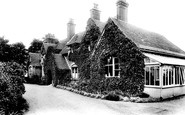 RE Photo 60335 - Sorry, but this photo is of the building that replaced the original Hospital built (circa 1890) in Station Road (formerly Marsh Street) a few doors from the Baptist Church and next to the town's Gas Works. The new Hospital was built as it was considered that the smell of gas was not conducive to (...Read full memory)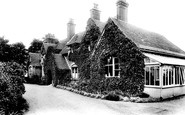 HI ITS TONY GATES I REMMBER SOME OF THE PUBS THAT ONCE WHERE THERE MABY THAY STILL ARE COACH AND HORSES ELEPHANT AND CASTLE SOMERSET ARMS WELLINGTON THE SARACENS HEAD THE SARACENS SHADS THE ALFRED ARMS MAN OF KENT THE DUKE OF MORLBOROGH THE BRITISH VOLUNTEER DUKE OF YORK THE CASTLE MARKET HOTEL LORD (...Read full memory)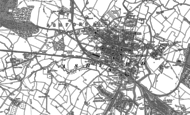 When this building was sold and demolished by Ashford School, the site was turned into a Tennis court with a igh steel net fence placed along East Hill to prevent balls landing in the road or hitting pedestrians. It was only when this was not found to be effective ( could it be the girls tried on purpose to hit their balls over the the higher net ?) was it then turned into a car park.