Balham Memories
Read and share memories of Balham
My dad was still in the Army in the late 1940s and early 1950s. He was stationed at the Drill Hall in Atkins Road. He was also a Motorcycle Display rider. Has anyone any memories of this or any photos? Dad's name was George (Nobby) Clarke, and he was a sergeant in the Royal Signals. We also had great Christmas parties there with a huge tree and a present for everyone.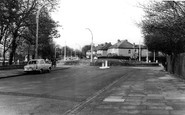 I lived in these flats from 1955 until 1967, went to Alderbroook school from 1956 till 1961,Mr fuller was my teacher in my final year,went back to his house once to see the boat he had built, his mum was there looked just like him without the mouse tach or motorbike left Balham in 1967 good memories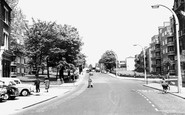 Lived in Badminton Road as a child and teenager. There was a garage just out of view on the right. Used to walk up here to the tube and buses at Clapham South, there was a bus down Nightingale Lane, the 189, which was quite infrequent (in London terms). I also went to St. Marys Balham from 1962 to 1968, and (...Read full memory)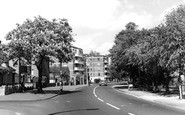 I lived in Balham on Carminia Road from 1940 to 1948 and then moved to Slough. I remember the V1 and V2 attacks towards the end of the war and the gas masks us kids carried around with us all the time. On Bedford Hill I remember the motorcycle shop, the ironmongers and the Covered-in Market which I always thought was the " (...Read full memory)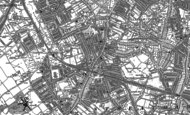 When I was a child I would visit my grandparents in Mitcham. My grandfather had his own wireless and accumulator shop in Balham/Tooting area. It was a tiny shop, in a very poor area, probably only big enough for two or three people which he would lock up each night. He had a bike with a side car which he would use to deliver/return accumulators to his customers.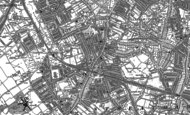 I lived on Balham Grove between 1954 and 1964. Looking for my best friend Rosemary Cunningham also lived on Balham Grove in a 2-storey house on the opposite side of the road. We had a lot of fun playing together with Lynn Frame and Robert Jacobs mostly in the street. We all use to go together to the Odean Cinema (...Read full memory)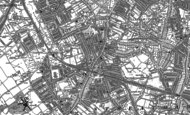 I lived in Balham from 1947 to 1967, and recall two ballrooms. The first being directly opposite Balham underground station, above the ABC café on the corner of Chestnut Grove. It was owned by a guy called Sydney Francis and titled as such. The other dance hall was located along Balham high road, (opposite Du Cane Court (...Read full memory)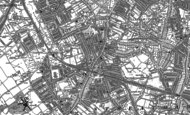 My Mum, Dad and I moved to the new council houses in Boundaries Road (built on a bombsite) in 1957 when I was 1 year old, so obviously my first memories are of Balham. Dad went to work and Mum and I went shopping every day. These are some of the shops I remember; there was Alfie the greengrocer just by the railway bridge at the (...Read full memory)