Brierley Hill Memories
Read and share memories of Brierley Hill
I was born in Chapel Street, in 1947. My uncle, Len Gray, had a newsagents in the town, near the bus stop by the Old Post Office, as was. My Grandad used to sell papers on the Five Ways and as a girl I would stand with him, and later progressed to having a paper round, down Corbett Road. I worked as a (...Read full memory)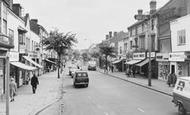 I was born in Herts Hill. Holly Hall 64 years ago in a house on the main road next door but one to the Doctors, the doctors name was Dr. McCormack. Opposite was a pub called The Stag. My father and his brothers had an engineering company in Vine Street Called Cartwright Brothers Engineering Ltd. I (...Read full memory)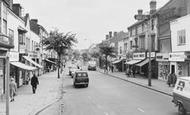 Before Gordon Crescent and Terrace Street estate was built my Great Grandfather owned a cottage at the end of Terrace Street. It was called Harts Hill Cottage and was quite substantial and was double fronted and overlooked Fens Pool. He was a music teacher and died in 1915 and his wife in 1922 and (...Read full memory)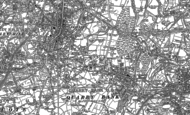 The bike shop in Moor Street next to the central chip shop was Wilkinson's, also sold guns and fishing gear, got my maggots there for fishing in the nine locks, Pat Collins fair on the bank by Brierley Hill alliance football ground opposite the baths before they were built,I remember the baths being built also the (...Read full memory)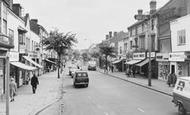 IWAS FIVE IN 1964 AND IN THE HIGH STREET WAS A LARGE SHOP CALLED CHATTIN AND HORTON.   IT WAS A WONDERFUL SHOP ESPECIALLY AT CHRISTMAS TIME WHEN FATHER CHRISTMAS USED TO BE THERE WITH HIS SACK OF TOYS.   YOU COULDN'T HELP YOURSELF IN THE SHOP YOU HAD TO ASK ASSISTANTS BEHIND THE COUNTER TO GET THINGS FOR YOU.   DOES ANYONE ELSE REMEMBER THIS SHOP?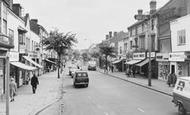 I remember Chattins. They had a machine powered by AIR to take the money to the office and then return the change and receipts to the customer, it went up the wall and across the ceiling and then disappeared into the back and then appeared again. They used to have a Club where an employee came round the customers' (...Read full memory)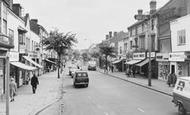 I remember being a regular visitor to this shop in the 1940's and 50's with my grandmother buying material, ribbons and clothes. Like all the other children I was fascinated by the pneumatic tube system for conveying the paperwork and money to and from the office, in later years my school uniform was bought here. (...Read full memory)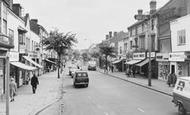 I was born in the Goss, off Delph Road and moved to Corbett Road around 1957. I remember playing in the fields where Withymore is now, before any houses were built. I remember Oakley's shop and the post office round by the Bell pub. There was also a shop by the Stores pub (I think) and was called The Stores as well. I went (...Read full memory)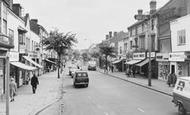 I was a young kid living on the Ketley Fields estate, on Bromley Lane, between 1963 and 1969. The estate has long been demolished. It was surrounded by a kids' paradise, consisting of building sites, disused brickworks, and semi-derelict canals and railway lines. More innocent times then meant parents just let you roam free (...Read full memory)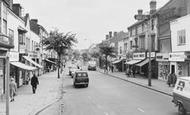 I also remember Chattin and Horton shop in Brierley Hill high street yes, it was a very exciting store especially at Christmas.  I was six years old and my sister who was four years older saw a lovely toy baby grand piano in the window. She said to my mother that Judith would love that piano for Christmas. That Christmas morning the piano was there waiting for me.  I was over the moon, happy days!