Licensee Information from Francis Frith
Frith began supplying prints to retailers in 1860. Since that pioneering start, the number of photographs in the Collection has grown to over 300,000 and the range of products and services we offer to businesses has diversified greatly.
With changing technology Frith images can now be printed onto an ever widening spectrum of materials and as the Frith business cannot be experts in every field, we are making Frith photographs available under licence to an increasing range of companies producing specialist goods and services.
Current licensees include companies operating in the genealogy and decor markets. We try to ensure that each company we license is a leader in their field and operating on a sufficient scale to warrant the investment we will make in setting up up a new license.
Every photograph in the Collection is now held as a high resolution digital file and we have excellent IT capabilities that simplify working with the Collection for licensees.
If you believe your business could make significant use of Frith photographs in a high quality product or service please talk to us. In the first instance please email: john@francisfrith.co.uk
Licence our Generic Images
The Frith Collection is renowned for its historical photographs of thousands of British cities, towns and villages - but this is only part of the story as the Collection also contains thousands of images that have an appeal far beyond the locality and which portray many aspects of British life over the last 150 years.
We have created a catalogue which contains a selection of these which you may download here.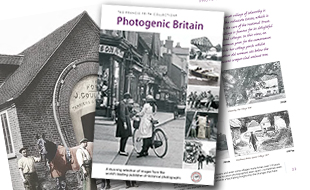 See Image Samples
As examples of the image quality inherent in most Frith images, we provide access below to some image files created for printing at A4 size.
These are watermarked to protect our intellectual property (IP) in the images and may contain hidden marks for the same reasons but hopefully these will demonstrate the degree of detail that is available in Frith photographs. All the source files for these images are capable of being enlarged to at least an A0 size. We regularly produce stunning wallpaper, murals, panels and more using Frith images which measure 3m wide or larger.
Click any of these to experience our Frith images.
More examples - See the same place change over time.