Historic Maps of Cark and environs, hand-drawn by Ordnance Survey and by renowned Victorian cartographer Samuel Lewis.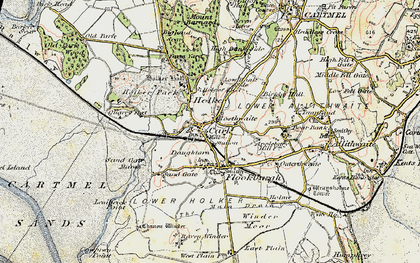 More maps coming soon!
We are busy behind the scenes preparing more 1:50,000 mapping from other years which will appear here.
Keep checking regularly or register with us to keep up to date on this and other exciting developments for 2018!

This is the cottage where my maternal grandfather's family used to live.  Thomas (born 1828) and Mary Hadwin had 12 children and lived all of their life in this house.  Their granddaughter "Carrie", born in 1877, lived there with them, too.  I'm yet to discover if the house was occupied by the Hadwins previously.