Ordnance Survey

OS

Maps

"I'm told there are people who don't care for maps, but I find that hard to believe." - Robert Louis Stevenson

In 1791 the Board of Ordnance established a body to survey Britain; the first 1-inch map, which showed Kent, was produced in 1801. The other counties of the United Kingdom followed. Surveying involved the laborious measuring and mapping of a myriad topographical features, including hills, roads, field boundaries, houses and woods.

We have an extensive range of historic Ordnance Survey Maps available here online. Click a link below find out more.
Prices from £15.99 to £328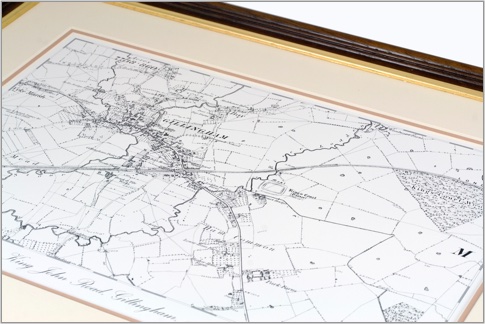 Map Series Available
We are proud to share thousands of 19th and 20th-century maps on The Francis Frith Collection website, and for you to see them.
Try an online search today and rediscover the ever changing landscape of your favourite towns and villages. These wonderful maps look stunning presented as mounted or framed prints and on stretched canvas prepared in our Dorset studio. Many are also available as Folded Sheet Maps.
How to begin...
To create your Map, browse our Archive to find the photo or map you would like, then select Buy Print from the list of available options.
What you say about our Map Prints
We are always grateful and proud to hear back from you. Here's what you have been saying about our Maps. Read more testimonials.
You might also like:
Take a look at our other nostalgic photo gifts and keepsakes.