Northampton Memories
Read and share memories of Northampton
goint to the Savoy Cinema to see and hear the Compton Organ, the cinema has now been bought by thr Jesus people & restored to its 1930,s decoration. the name of Alan Ashton rings a bell, was he conected to the Savoy/ABC cinema years ago. the town has altered quite a lot since those days of the 1940/50,s not as i like it these days. i am in my late years now (75) but love the past.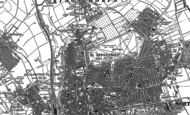 Does anyone remember the Gayways club in Northampton, High Street? I used to go there to see pop bands like Dave Dee, the Hollies and numerous other rock and pop groups! It had nothing to do with actually being Gay, it was just the name of the venue...oh times have changed. I think it was run by a (...Read full memory)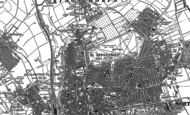 My dad (RIP) used to work for Airflow Streamline Far Cotton, Northampton most of his life. 1970 onwards and I can remember standing outside the main gates, waiting for him to sneak me into the factory cos you wasn't allowed, but I was an exception. When you got to the last gate on Main Road there was a (...Read full memory)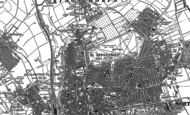 I went to Weston Favell Upper School in 1966 aged 11 of which I have very fond memories. I left at the age of 15 in 1970. In that time Weston Favell was on the Eastern edge of Northampton in Booth lane, The school was so small it only had 9 classes, 2 in each of the first 4 years and 1 in the fifth (...Read full memory)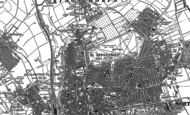 My daughter's great aunt lived at Nazareth House in Northampton and died there a spinster in the 1970s. I have contacted them several times but have never got a reply. The lady's name was Margaret Durden and she was a servant all her life after leaving the workhouse as a teenager. I'd love to find out more about her. Does anybody recognise her name?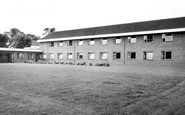 That building to the left on the top of Gold Street is now H Samuel. The famous point of the elderly woman who won an award for Britain's Pride when she witnessed a burglarly and hit them with her hand bag. I worked on the right-hand side of Gold Street where that background building jutts out, corner of College Street in Quicksilver between 2003 and 2008.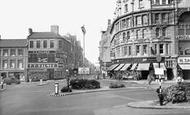 I was a bus conductor and then a driver on the United Counties out of Derngate in the 1960s. It was a great job and the Northampton people were a happy bunch. Does any one remember the Swan pub where we would drink or the St.Giles Working Men's Club which we also used? As a busman I would go to all the small (...Read full memory)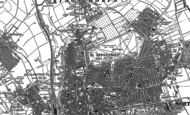 My grandparents lived in Earl street next to the morning star pub , of which I can find no info. There was a Chinese laundry opposite and I remember collecting their Chrisp White sheets wrapped in brown paper. I attended St Mary's Rc school on the mounts and loved getting sweets and toffee apples from a quaint little shop called Coombes. Does anyone remember these places or this area.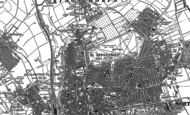 I worked for a company called Biwater. They had a contract at Broadholme sewrage treatment works near Rushdun. I had lodgings with a family in Lings, John and Margaret Conway. John was originally from S. Wales. He worked at Avon cosmetics, Margaret worked at Tescos, Western Faval. It was like home from home. We'd (...Read full memory)