About Francis Frith and our Company
---
The Frith Digitisation Project
Until recently only around 130,000 photographs from the vast archive of 300,000 images were available to view on the Frith website www.francisfrith.com. Cataloguing, scanning and processing the images is very time-consuming, and for many years the company concentrated its efforts on promoting and marketing this initial selection.
Then in 2014 The Francis Frith Collection was in a position to start digitising the entire archive with the eventual aim of publishing the additional 200,000 images on its website, allowing this extraordinary national treasure to become accessible to all, in its entirety.
The decision to undertake this major project was not made lightly. It turned out to be a mammoth task that took two years to complete, with five full-time and other part-time staff sorting, researching, identifying and data-entering the images on the Frith internal system, before each image was photographed on a state-of-the art high resolution digital camera.
The digitisation project was a huge challenge that was undertaken at enormous cost, at the company's own expense and without any public funding, but by mid 2016 the images were ready for Frith's IT team to start processing and uploading to the website.
The original materials the digitisation team worked with covered the gamut: hand-written ledgers and collodion glass plates, platinum, albumen and gelatin-silver prints, smaller format film and most things in between.
Even with the best technology and processes, handling so many delicate and varied materials made this a slow, laborious and complex task, and even though every image has now been recorded and scanned, the work hasn't stopped!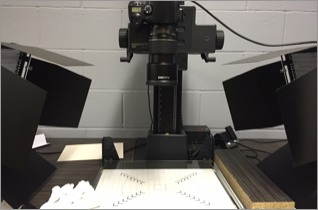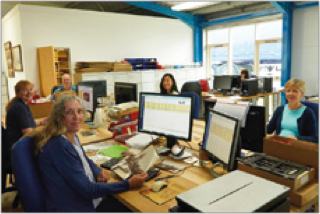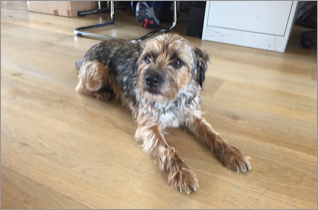 Whenever a customer places an order for a Frith product, the digital scan of the image is checked for quality by the production team before it is sent to print. The 'raw scan' of each of the 200,000 newly digitised images will need to be checked and optimised before making the prints that are sold. Some images will require very little improvement before being published, but others might need hours of work, especially if the original print, glass plate or negative was damaged or had a handwritten title on it, or was covered with creases, scratches, fingerprints or marks.