Coronavirus: As an on-line business operating in a rural area we are open! Click here for more information
Coronavirus:
Thank you for your continued support in these difficult times. Since our office and factory are in a rural area, our staff travel to work individually by car and we have enough space to maintain social distancing, so in consultation with our staff, we have decided to remain open for business unless government policy changes.
We are still able to despatch most of our products, however, the ones listed below (that are made by other manufacturers) will not be available for a while.
Tableware (Coasters & Placemats) and Wallpaper.
Our despatch times are normal, but Royal Mail & Parcelforce delivery times are varying depending on location - some parcels arrive next day and others are taking up to 10 days, which we have no control over.
We will update this message as anything changes.
About Francis Frith and our Company
---
Creating a Photographic Record of Britain
After returning from his third and last expedition to Egypt and the Holy Land in 1860, Francis Frith married and settled in Reigate, Surrey.
Fired by the commercial and artistic success of the photographs taken on his Middle Eastern journeys, Frith decided to create a new business, F. Frith & Co, as the World's first specialist publisher of photographs.
Francis Frith set out to create accurate and unromantic photographs of as many cities, towns and villages of the British Isles as possible and sell copies of the photographs to the public, who were travelling in ever greater numbers and looking for souvenirs of their travels. The growth and expansion of the Victorian railway system was stimulating tourism as well as spurring on the development of seaside resorts to cater for growing crowds of holiday visitors.
This hand-written page from Frith & Co's ledgers indicates the extent of Francis Frith's photographic activities during a visit to North Devon in 1872-73, when he and his family stayed in a rented house in Ilfracombe. From his base at Ilfracombe he travelled as far as Minehead and Duster to the east and Bude to the south-west. The columns to the right indicate the sizes of plates exposed at each location.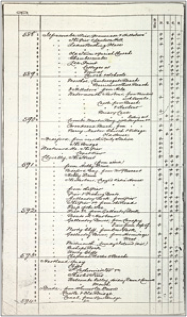 From its very early days, F Frith & Co's photographic business was more than he could manage by himself so he employed a team of company photographers to work under his direction; he trained them to take photographs to his specifications, insisting that they should master his own technique in detail. Francis Frith firmly believed that photography was a work of art, and when taking his own photographs he was most concerned to select viewpoints and lighting conditions which showed each subject to advantage.
By the 1870s the market for Frith & Co's products was huge especially after Bank Holidays and half-day Saturdays were made obligatory by Act of Parliament in 1871.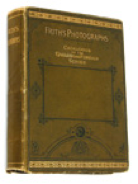 Frith's studio supplied souvenir photographic prints to retail shops all over the country. The catalogue issued by Frith & Co in 1886 runs to some 670 pages, listing not only many thousands of views of the British Isles but also photographs of most European countries, and China, Japan, the USA and Canada which Francis Frith commissioned from other photographers. By 1890 Francis Frith had created the first and greatest specialist photographic publishing company in the world, with over 2,000 retail stockists.
From an early date the Frith company employed a team of sales representatives who toured stationers' and newsagents' shops with the Frith collection of souvenir views for them to stock and sell. A 'Frith's Photographs' display board is seen on the outside wall in this photograph of Ingleton in the Yorkshire Dales in 1890. Beautifully constructed with a mahogany frame and gilt inserts, the boards could display up to a dozen local scenes. Two of these old 'Frith's Photographs' boards are still proudly displayed in the office of The Francis Frith Collection.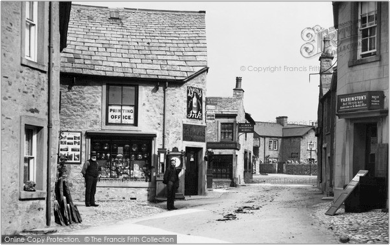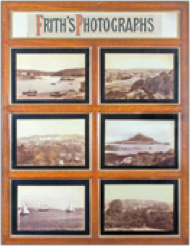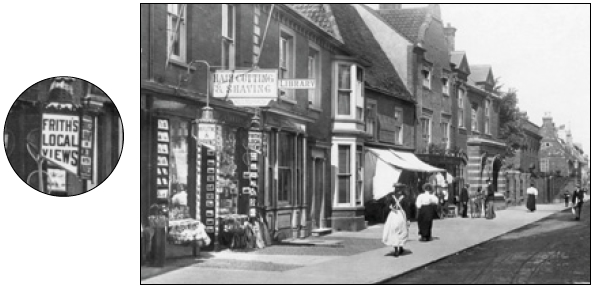 By the mid 1880s the business was an established and prosperous success. After thirty years of photographing Britain and building up his company, he gradually retired from involvement with F Frith & Co, leaving itsmanagement to his sons Eustace and Cyril. From the late 1880s Francis Frith and his wife spent every winter in France or Italy, where the warmer climate eased his asthma and other health problems. It was on one of these winter holidays that he died in 1898, aged seventy-six, at his villa at Cannes in the south of France.
Francis Frith's greatest achievement was arguably the creation of his photographic legacy which forms the most extensive, important and well preserved collection of early British documentary photography to have survived intact. It is a unique and priceless record of the people and the places of Britain in the 19th century.
NEXT: The Postcard Years
Say Hello!
How to keep in touch with us.
Shopping with us