Nostalgic memories of Sale's local history
Share your own memories of Sale and read what others have said
For well over 10 years now, we've been inviting visitors to our web site to add their own memories to share their experiences of life as it was when the photographs in our archive were taken. From brief one-liners explaining a little bit more about the image depicted, to great, in-depth accounts of a childhood when things were rather different than today (and everything inbetween!). We've had many contributors recognising themselves or loved ones in our photographs. Why not add your memory today and become part of our Memories Community to help others in the future delve back into their past.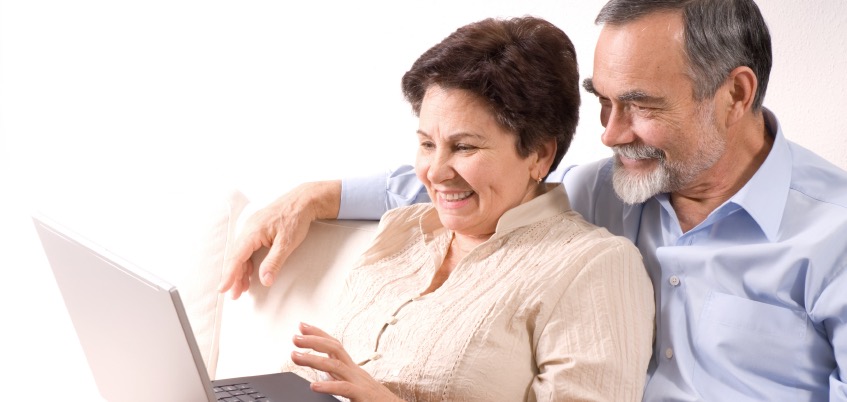 Add a Memory!
It's easy to add your own memories and reconnect with your shared local history. Search for your favourite places and look for the 'Add Your Memory' buttons to begin
Add Your Memory for Sale
Tips & Ideas
Not sure what to write? It's easy - just think of a place that brings back a memory for you and write about:
How the location features in your personal history?

The memories this place inspires for you?

Stories about the community, its history and people?

People who were particularly kind or influenced your time in the community.

Has it changed over the years?

How does it feel, seeing these places again, as they used to look?
This week's Places
Here are some of the places people are talking about in our Share Your Memories community this week:
...and hundreds more! Enjoy browsing more recent contributions now.
Search for Local Memories
Search for your favourite UK places and read memories of the local area in days gone by.
Subscribe
Join the thousands who receive our regular doses of warming nostalgia! Have our latest blog posts and archive news delivered directly to your inbox. Absolutely free. Unsubscribe anytime.
We used to live at the bottom end of Manor Ave. I went to Cecil Ave Boys from 1962-1966. We had nicknames for all the teachers who were very stern in those days. Remember the headmaster Mr. Jackson who we called the Beak because of his nose. Got the cane many times in his office, but no harm done. After school hours, I delivered with one of those bikes with the metal basket on the front delivering
...see more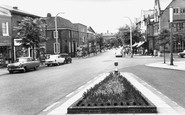 ---
Very nice picture brings back a few memories of my time in sale around 1966_1970 My gran used to work in the Savoy picture house and also in the townhall just round the corner Nice place great days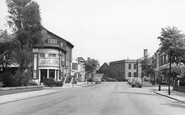 ---
My father was on his way home after his shift at metrovicks in Trafford park when saw the fire in the town hall. He stood on the bridge over the canal and watched it burn until the clock tower collapsed. I was born in sale cottage hospital in December 1948 and lived in an end terrace 2 up 2 down stone floored cottage up an alley just off hope rd on the left just past a row shops. These have long since
...see more
---
My father was a Dental Surgeon with his practice at 2A Ashton Lane on the first floor over the William and Glyns Bank on the corner of Washway Road and Ashton Lane. This is directly opposite the Bulls Head Inn. My father worked from 1938 until 1972 when he retired.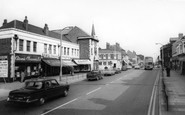 ---
Does anybody remember the name of the greengrocers in the centre of Sale Moor,I worked there for a short time .They supplied you with one of those bikes which had a basket on the front which didn't turn and on the first day loaded up my fruit and veg only to fall off it right outside the shop!I think I lasted about a week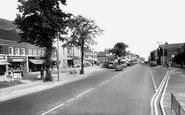 ---
This was one of my Dad's favourite pubs, along with the Leigh Arms in Sale Moor. I used to go to the Warwick for the Saturday matinee and meet my Dad after. We lived in Kershaw Ave, Sale Moor and I went to Norris Rd School. I have very many happy days from Sale Moor and Sale.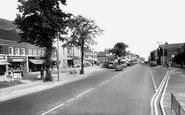 ---
The little van that can be seen in the photo was my dadss. He owned the shop on the corner of Springfield Rd (Baker Bros), an ironmongers. Lots of your parents would have known it. Used to sell everything. Happy Days.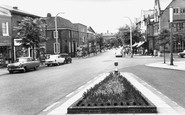 ---
My maternal grandparents lived at The Beeches, 16 Clarendon Road and my parents and I lived with them for my first three years and then returned regularly for holidays for several years. I remember Worthington Park and always having to sit on the stone lions at the entrance (where are they now?). A Miss Dent cut my hair. There were lots of large houses in Clarendon Road, I always wished we lived in one, they looked
...see more
---
Hi There Does anyone remember Riversdale School (Miss Churchills) on Broad Road Sale. Would love to hear from anyone that went to this small private school during the 50's. I have some lovely fond memories of the school. Remember Susie the spaniel? Please reply if YOU remember. Regards Kath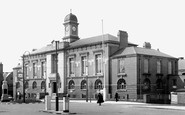 ---