Places
5 places found.
Those places high-lighted have photos. All locations may have maps, books and memories.
Books
Sorry, no books were found that related to your search.
Memories
45 memories found. Showing results 1 to 10.
My Boyhood Memories. With My Grandad
I hope that anyone left of my family can read this, as now being 72 , I lost all track of coming to Kent. My home town was Lytham St Annes where my mother lived and dad was in the RAF and met my mother there. My ...Read more
A memory of Faversham by
Hop Picking
Paddock Wood, in particular Beltring, the home of the famous Whitebread Oasts, was the centre of the Hop Gardens of Kent. The Gardens were set out with rows of elevated wire tressles which were supported at intervals by poles. In the ...Read more
A memory of Paddock Wood in 1940 by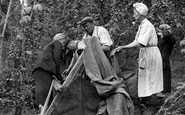 Alice Eastwood Nee Colthup
My great aunt Alice was a teacher at Five Ashes village school in the early years of the 20th century. She was born in New Brompton, Kent on 29.8.1879 and died 23.12.1966 and is buried in the village. She married Fred ...Read more
A memory of Five Ashes in 1900 by
Where I Was Born
My Beginning, at Sole Street near Cobham Kent. (9th March 1946 - 2nd January 1951) I was born on Saturday March 9th 1946 at 3.29pm at Temperley, The Street, Sole Street, Kent. I was delivered at home by the ...Read more
A memory of Sole Street in 1946
My Childhood Garden Part I
My mother has often said to me "You don't appreciate what you've got until you lose it". She is wrong, for I will never forget the wonderful garden of my childhood and write below the memories that I will hold for all ...Read more
A memory of Shamley Green in 1954 by
Westhill Schoolww Ii
Miss Wade was the head mistress of the infants and the girls school. Miss Snell and Miss Jolly were the infant teachers, both out of retirement. In the boys juior school the teachers were Miss James, a new teacher she made the ...Read more
A memory of Dartford in 1940 by
My Fathers Birthplace.
My father Cornelius Henry Johns (Naily to everyone who knew him) was born in the little Round House on the left of the photo. He was the youngest of a large family, and there were 11 people living there in 1899. They then moved to ...Read more
A memory of Veryan in 1890 by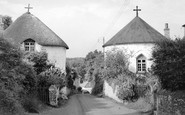 The Awakening
On the right of the photograph the second shop belonged to Arthur Sansom, the Newsagents and Confectioners. It has a sign board above the shop front: PICTURE POST. In the Easter holidays of 1959 at the age of 14½, I took my first ...Read more
A memory of Locksbottom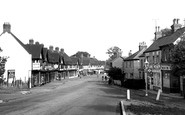 View More Memories
Places (5)

---

Photos (36)

---

Memories (45)

---

Books (0)

---

Maps (13)

---