Nostalgic memories of Allendale Town's local history
Share your own memories of Allendale Town and read what others have said
For well over 10 years now, we've been inviting visitors to our web site to add their own memories to share their experiences of life as it was when the photographs in our archive were taken. From brief one-liners explaining a little bit more about the image depicted, to great, in-depth accounts of a childhood when things were rather different than today (and everything inbetween!). We've had many contributors recognising themselves or loved ones in our photographs. Why not add your memory today and become part of our Memories Community to help others in the future delve back into their past.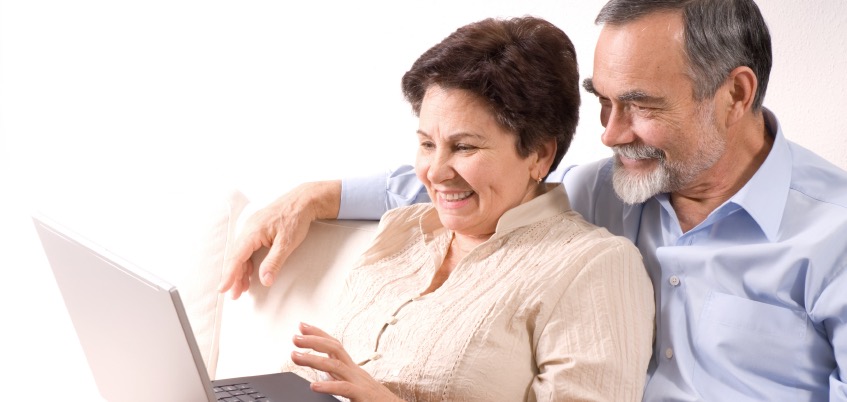 Add a Memory!
It's easy to add your own memories and reconnect with your shared local history. Search for your favourite places and look for the 'Add Your Memory' buttons to begin
Add Your Memory for Allendale Town
Tips & Ideas
Not sure what to write? It's easy - just think of a place that brings back a memory for you and write about:
How the location features in your personal history?

The memories this place inspires for you?

Stories about the community, its history and people?

People who were particularly kind or influenced your time in the community.

Has it changed over the years?

How does it feel, seeing these places again, as they used to look?
This week's Places
Here are some of the places people are talking about in our Share Your Memories community this week:
...and hundreds more! Enjoy browsing more recent contributions now.
Search for Local Memories
Search for your favourite UK places and read memories of the local area in days gone by.
Subscribe
Join the thousands who receive our regular doses of warming nostalgia! Have our latest blog posts and archive news delivered directly to your inbox. Absolutely free. Unsubscribe anytime.
We lived in South Shields and used to come to Allendale every year for our summer holidays. Can you imagine it now? A lot people from South Shields used to do the same. We always stayed at the Ashleigh Hotel and once stayed in the cottage in the "Italian Gardens" beside the hotel. I loved it there. There was a large monkey puzzle tree in the front garden and an old fashioned gong was rung at meal times. I used to spend most of my days at the riding school close by.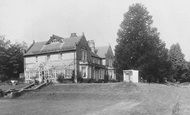 ---
During the 2nd world war, probably around 1944, I was on holiday with my parents and maternal grandmother staying in a cottage opposite the green. We often saw Italian PoWs cycling by to do local farm work. One rather blustery night we went to a make-shift cinema show across the river and the film included Will Hay. It was either the Ghost Train or something where a train crashed from a bridge. With great trepidation we
...see more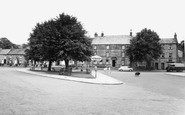 ---
I too have very fond memories of Heatherlea. I remember well the dinner gong and the daily walk to the swings where I seemed to spend hours. Every day seemed to be sunny, which of course it probably wasn't. The treat of the week was the riding lesson with Dorothy in charge. My dad and I would spend happy times going for our daily walk, which usually ended up going to 'Peckriding'. I remember too the
...see more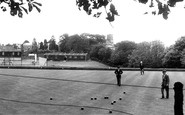 ---
Allendale - 'Happy Memories and Great Days' In about 1973 an 'interdenominational' group of dedicated visionary young people, many from Tyneside Youth for Christ (Elim Church), based in Newcastle upon Tyne rented the disused and empty fairly large 'lower floor-part' of Sinderhope Chapel, Sinderhope, Allendale for a peppercorn rent of £1O per year, from the
...see more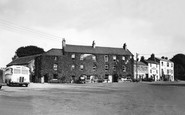 ---
It brought it all back to me after reading comments by Jeff Garry. The lady he refers to as his 'Nan' was my great aunt Jean. I vividly recollect spending 2 weeks with Aunt Jeannie and Uncle Bob when they lived in the house adjoining the old brewery. Uncle Bob Garry and my grandmother Rachel were brother and sister. At the time I visited, Jeff's dad George was not married and I remember
...see more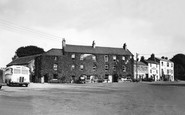 ---
It was lovely to browse through the Allendale pages, as I was sitting thinking about 'sunny' holidays in Allendale with mam and dad, who are sadly gone now. The Heatherlea was the favourite hotel, with the 'gong' for mealtimes, oh, and I remember, all those stairs and the smell of food. I also remember the path up the side to the 'swings', and the walks to the river and the picnics, and sliding down the bank
...see more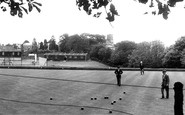 ---
You see the wooden building in the background? This is where we went for our school dinners when I attended Allendale Junior school. We walked in pairs along the road and down the path. Earlier on we might see the cooks leaving the kitchen which was next door to Jo Bells and wheel the dinners down on a trolley. Sadly the building is no longer there, nor is the tennis court, which we played on while attending
...see more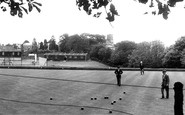 ---
I lived in Allendale for the first five years of my life, unfortunately due to my parents  work situation, we had to leave the village to find work in the town; things were never the same!  We still returned to Allendale frequently to visit our relatives the Nixon's & Hutchinson's.  I still remember my childhood with fond memories & the very close friendship I had with all my cousins in Allendale at the time.
...see more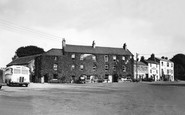 ---
The little dog crossing the road was called Laddie. He belonged to Lawrence and Peggy Dodd and is on his way home to Selah House and the dairy. l used to help with the milk delivery and would sit on a milk churn and sing to Laddie. He always joined in and  we made a lovely racket between us!! The island as it was called was a great place for roller skating with friends. The Hotspur has memories of a dentist practice,
...see more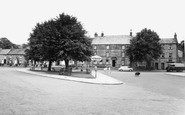 ---
l was born in the flat above the chemist shop in 1947. Arthur Walker was the pharmacist.  We moved over the road to Cross Keys House in 1950 and lived there till 1965. The street was my playground, with best friend Marion Warwick and Nigel Hutchinson, the Philipson brothers from next door to Charlton's shop ,and all my cousins, Nixons. The cattle wagon bringing the beasts to the butcher shop for
...see more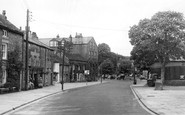 ---