Historic Maps of Amble and the local area.

My memory of Mrs Lungren is very cear as she was my dads sister making her my Aunt Memories of Alf are still with My second cousin young Eddie and myself collecting timber from swarland saw mill when a German aircraft straff Amble we did?nt Know what was happing till saw the A.R.P.at the top of the Wynd David Beaty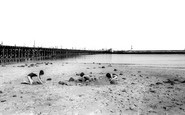 It is only in the past two years that I have discovered Amble. My daughter and son in law have made this little town their home and I was able to visit from Australia twice in two years. I really love the place. Many of my ancestors lived in the surrounding area, so perhaps that is a good enough reason for feeling at home there.