Historic Maps of Bingley and environs, hand-drawn by Ordnance Survey and by renowned Victorian cartographer Samuel Lewis.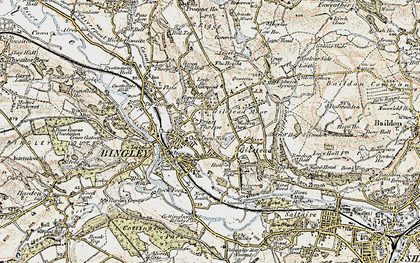 More maps coming soon!
We are busy behind the scenes preparing more 1:50,000 mapping from other years which will appear here.
Keep checking regularly or register with us to keep up to date on this and other exciting developments for 2018!

The boats in the photo belonged to my great aunt. As a young boy my job (unpaid) was to ferry the boats across the river and pick up any stray boats. I was very small, aged probably 6, could not swim, but there was no health and safety then!! My great-aunt was a very strict Victorian lady. Her motto was "Work comes first". Happy days?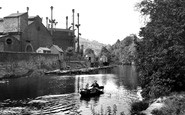 My gandfather was Alfred Patchett and he was a successful butcher in the making when he opened his butchers shop in Chapel Street, Bingley. I believe it is the road which runs off to the right in this photograph. I have a photo of him standing proudly in the doorway of the shop,only a young man in his early (...Read full memory)