Browse our selection of old black and white photographs of Craigellachie, along with a selection of historic maps, local history books, and fascinating memories that our visitors have contributed. All our photos and maps are available to buy in a wide range of product formats, including framed prints, canvas prints, tea towels, mugs, jigsaws, tableware, cushion covers and as one photo in a customised calendar. Most of our local history books can have a personalised inscription added for FREE to the title page.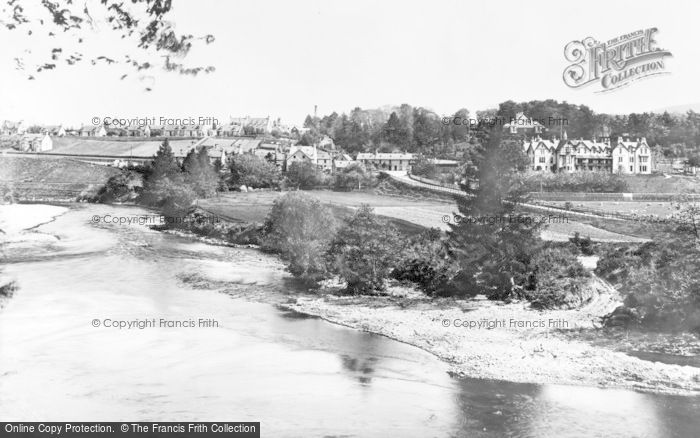 Historic Maps of Craigellachie and the local area.
Alexander (Sandy) Jackson URQUHART was an apprentice blacksmith at McLean's Garage in the small village of Maggieknockater. He later left his apprenticeship to join the Metropolitan Police in London, in 1929. Maggieknockater was quite close to where his parents' croft/s was/were situated. The crofts (...Read full memory)
We lived in a semi-detached house that joined a general stores at the top of the Hundred Steps. My brother was born in Elgin in 1943, and my father worked for the forestry with Polish workers, maybe prisoners of war. He was Gordon Hutchison and my mum was Ursula. I think we left Craigellachie when I was about 4 or 5 in about 1945.