Fornethy Residential School, Tayside

Browse our selection of old black and white photographs of places near Fornethy Residential School, along with a selection of local history books, and fascinating memories that our visitors have contributed. All our photos and maps are available to buy in a wide range of product formats, including framed prints, canvas prints, tea towels, mugs, jigsaws, tableware, cushion covers and as one photo in a customised calendar. Most of our local history books can have a personalised inscription added for FREE to the title page.
Sorry, we have no old photos of Fornethy Residential School available currently.
You might like browse old photos of these nearby places.
Historic Maps of Fornethy Residential School and the local area.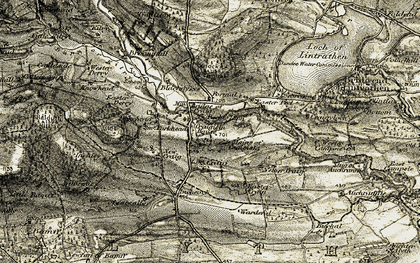 More maps coming!
We are busy preparing more old maps of Fornethy Residential School from other years.
I have been reading lots of accounts of how bad Fornethy was, of beatings, and abuse, but I didn't experience any of that. I was there twice, including for my 11th birthday in May 1970. I have a letter I sent home which is very obvious to me in my own words. One thing I had forgotten was the (...Read full memory)
I remember being there twice with my sister sure it was 1970 and 71 remember holding my knife wrong and getting slapped in the face and hit on the knuckles with the knife being physically sick with getting made to eat food that I didn't like left to stand in corridors in my underwear punched I hated this place and nobody believed us was bad getting sent once but we got to go twice (lucky us )