Jarrow Memories
Read and share memories of Jarrow
My grandmother was born in 1921, Kitty Irvine, New March Street, siblings Tommy, Winnie, Nora, Betty, and Clemmie. Their parents were Nellie and Tom. Cousins Margaret and Renee. Kitty married Rob Hymers then lived in Beech Street (25) and had a daughter Valerie. Has anyone got any information or photos? Margaret married Billy, they had a shop near the Viking Statue. Thank-you.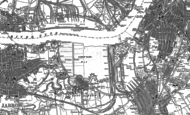 My memories of a happy childhood: living in the farm house and the horses, goats, hens, geese, dogs that my father bred for the police, and the wonderful summers and freezing winters..and my dad self employed selling wood logs in winter, fish in summer, fresh from north shields quay, rags and woolens, around (...Read full memory)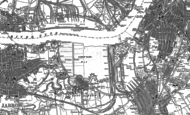 Is there anybody that can remember or knows about Ferry Street in Jarrow in the 1900? My mother-in-law was born in Jarrow and has lived here all her life. She is now 89 and suffering from Alzhimers so we are trying to put together a family tree. Her mother lived in Ferry Street in 1901 or so it says on the census for (...Read full memory)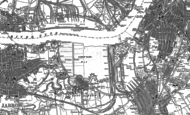 My husband, John Halligan, born and bred in Jarrow was one of the first people to go through the tunnel on the day it was opened. He was working at Clelands Shipyard at Howden; before the tunnel was open he used to go on the ferry which was near the tunnel. When he used the tunnel he used to have to carry his bike down the escalator. He used to use it everyday till the shipyard closed in 1980.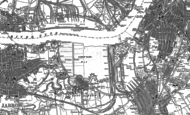 I was born at 221 Hedgely Road, Hebburn in 1938 and spent the war years there before moving to Prudhoe where my father Bob had started work at ICI. I still have some memories of the old town including the lakes, St bedes Well, my school St Oswalds, the Clock Hotel and the local St Oswalds church where I was christened. (...Read full memory)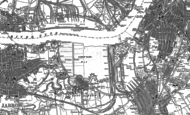 I am looking for a photo of a street party celebrating the end of the war 1919 It was in WILLIAM BLACK STREET, JARROW (Catherine Cookson lived there once). My family are in this photo, and we would love a copy of it, can anyone help? The family name is Weir, and they lived a few doors away from (...Read full memory)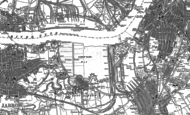 My father, Douglas Wallace, was born in 1925 in Jarrow. He recently passed away Nov 2013. Our family is tracing our family tree. Dad's ancestors had lived in Jarrow/South Shields for many years. My sister was also born there in 1948. If anyone has any memories of the Wallace family or contacts, we would love to hear from them. You could always tell us by our red hair!