Browse our selection of old black and white photographs of Langrish, along with a selection of historic maps, local history books, and fascinating memories that our visitors have contributed. All our photos and maps are available to buy in a wide range of product formats, including framed prints, canvas prints, tea towels, mugs, jigsaws, tableware, cushion covers and as one photo in a customised calendar. Most of our local history books can have a personalised inscription added for FREE to the title page.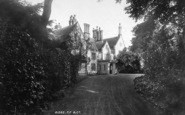 Historic Maps of Langrish and the local area.

I never knew there was such a place spelt exactly like my surname. I have been there twice in my life and purchased a book on Langrish.  It made very interesting reading.  I visited the village in 1987 and again in 2006.  I found some changes in the village. Looking forward to visiting your little village again very soon.