Peckham Memories
Read and share memories of Peckham
Hi ..I lived in a prefab in Claude Road - too end of Rye Lane and used to use the bombsites as great playgrounds ....also used to call them ..."the debris"....haha..which they were!!
hi, as a child I lived in the prefabs on Rye Hill Park, now flats. I remember the Rossi ice cream horse and cart that used to stop at the bottom of the hill and lemon ice was my favourite. The park was our playground and my brother fell in the stream on numerous occasions, much to my mum's horror. We had a white (...Read full memory)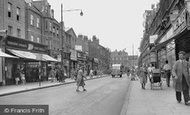 Hi I used to live on Sunwell street , Peckham back in early 60,s to 70's . My dad's name was Kenneth Burns . If anyone remembers him then do get in contact here .
I was at this catholic school from 1953 to 1956 and wondered if anyone from that era had memories of the teachers or Headmaster? This was the school where I decided I was going to do nursing. Names I recall are Margaret Reardon, Kathleen Tarrant.. The teachers who inspired me were Miss Manzi, Mr.Murphy and Mr.Goddard. Would love to hear other memories from that time.
Hi My name is Karen, I was born in 1962 in guys hospital and lived in a top floor flat in Gloucester Grove with my mum and Dad Doreen and Terry Stevens. Not sure what number because sadly my mum passed away. I do remember a grand piano being on the landing and it belonging to Miss Gutteridge who owned the large Victorian (...Read full memory)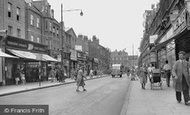 Hi. My family have lived in Peckham for over 60 years, and originally lived in Sunwell Street. My father, uncle and aunts attended John Donne and later Peckham Manor and Peckham Girls respectively. My dad used to tell me how great Peckham used to be and how magical christmas was at Jones & Higgins. It'd be nice to hear from anybody who knows or remebers us.
My best friend was married to John Dinsdale who lived in a flat above Evan Cooks and was the yard man and I think a part time driver They were there in the late 60's early 70's and had 2 sons.
I grew up in Cator Street. I lived there with my mum, dad and brother until I was eight. I'm looking for my friend Linda Sycamore. We went to school every morning together. My surname was White then. I would love to catch up with her. She lived in the same road a few doors down on the opposite side to me. She had a sister.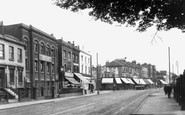 HI there I am trying to trace Mr & Mrs Hughesdon, who lived at 36 Basingstoke House Peckham SE15 in 1952 I would really like to contact them . If anyone can help, please let me know.
I grew up in Nunhead in 1946 ,things that stay in my memory about those times are the mini railway on Nunhead green that carried children around the green , it came and it went I don't know who ran it, also the three pubs the pyrotechnic , the nuns head and the man of Kent , my mum drinking in the nuns head while my (...Read full memory)