Important Notice Regarding Delivery:
We have been advised by Royal Mail & Parcelforce that their delivery services will be disrupted by industrial action on the following dates: Friday 30th September 2022 and Saturday 1st October 2022 so this is going to disrupt the delivery of some orders.
Nostalgic memories of Plymouth's local history
Share your own memories of Plymouth and read what others have said
For well over 10 years now, we've been inviting visitors to our web site to add their own memories to share their experiences of life as it was when the photographs in our archive were taken. From brief one-liners explaining a little bit more about the image depicted, to great, in-depth accounts of a childhood when things were rather different than today (and everything inbetween!). We've had many contributors recognising themselves or loved ones in our photographs. Why not add your memory today and become part of our Memories Community to help others in the future delve back into their past.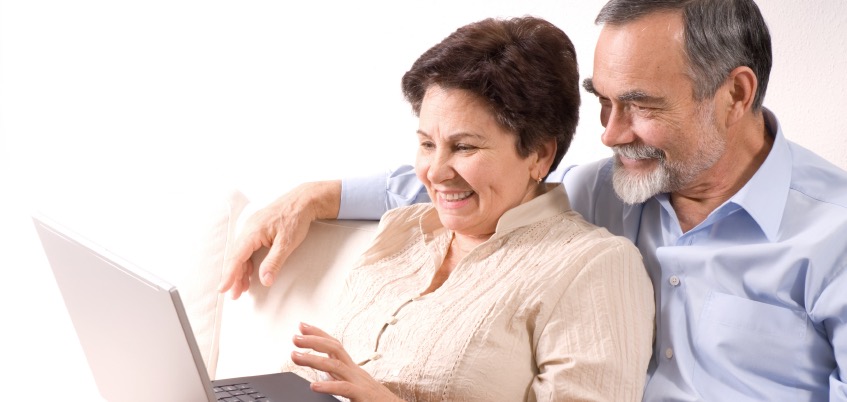 Add a Memory!
It's easy to add your own memories and reconnect with your shared local history. Search for your favourite places and look for the 'Add Your Memory' buttons to begin
Add Your Memory for Plymouth
Tips & Ideas
Not sure what to write? It's easy - just think of a place that brings back a memory for you and write about:
How the location features in your personal history?

The memories this place inspires for you?

Stories about the community, its history and people?

People who were particularly kind or influenced your time in the community.

Has it changed over the years?

How does it feel, seeing these places again, as they used to look?
This week's Places
Here are some of the places people are talking about in our Share Your Memories community this week:
...and hundreds more! Enjoy browsing more recent contributions now.
Search for Local Memories
Search for your favourite UK places and read memories of the local area in days gone by.
Subscribe
Join the thousands who receive our regular doses of warming nostalgia! Have our latest blog posts and archive news delivered directly to your inbox. Absolutely free. Unsubscribe anytime.
I was born at number 8 Castle Street, the Barbican Plymouth 1942 my mum was a daughter of the Higgins family. G G Grandad use to run his boat from the Barbican across to Jenny cliff / Cawsands / Kingsands /Bovisands and when I was older as a little boy I used to help him. My Name was then Stocker but my mum died when i was very young indeed i never knew her, Her Sister adopted as she
...see more
---
Hello....Why is there apparently no Industrial History society in Plymouth ? I would like to contact anyone who has memories of the Tecalemit company, in Belliver Industrial Estate, and particularly when they were joined by Merryweather company in 1984.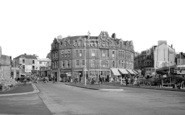 ---
I was probably about 8 years old when this photo was taken, and I can clearly remember spending many summer days at the lido with my friends. I was talking to my granddaughter who is now 8 yrs old but living in Singapore, and so or chat was on Skype. She has always liked the water and swimming and is now learning to swim properly at school and to dive. So my conversation was about how I used to jump off the
...see more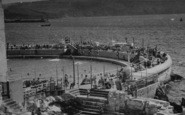 ---
When I was a child I'd go into town with my mother and to come home we'd stand on Old Town Street waiting for the 43 or 44 bus to Whitleigh, and I was mesmerised staring at the Guinness Clock as each word lit up progressively: GUINNESS - IS - GOOD - FOR - YOU. Happy times.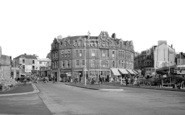 ---
My husbands father and brothers and parents owned this Hotel. It received a direct hit by a German bomber and half the family were killed. Jim (my Husband's father) was out and went back to find the scene of destruction and remained traumatised for many years.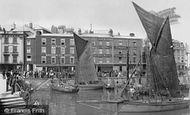 ---
trying to remember about plymouth
---
My Dad came from Plymouth and when we were on holiday in devon we would always visit the cemetery to visit our Nan and Granddads grave. My dad died 4 years ago but whenever I am visiting Devon from Essex I always make a trip to pay our respects. Its a shame that a lot of the grounds are unkempt but it was good to see our grave was still being looked after we pay a yearly fee but its worth it. I did
...see more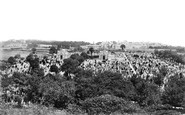 ---
I remember sitting on my Grandma's knee at the back bedroom window in Costly Street, watching the sky flickering as Plymouth burned. I was very very young, but the memory remains...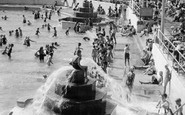 ---
Margaret's memories of the pool jogged my own. I too remember being transported on red double deckers to the pool on several cold May and June mornings for swimming lessons. I attended Coburg Street Secondary School for Boys and there was no question of whether to enter the pool or not, we were pushed by the teachers if we hesitated. The good news though is that I managed to get a quarter mile certificate
...see more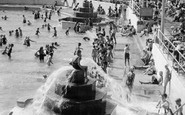 ---
Hi, does anyone recall these flats? My grandparents lived there, Mr and Mrs Rowe. My grandad worked on the Barbican, he was a skipper on a fishing boat. They had a large family, my dad was one of their children, name of George Rowe. They have all long gone but I still have lots of family in Plymouth. Shirley Jones (nee Rowe)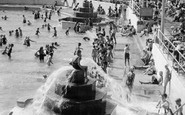 ---