Ystalyfera, West Glamorgan
Historic Maps of Ystalyfera and the local area.

Was wondering if anyone remembers the Francis Family in Ystalyfera? My mother was the youngest Carol, and there was Margaret, Jean, Dorethy and Philip. My grandparents were William John and Margaret Phyllis. They lived in Pen-yr-wern, we now live in England but I am interested in learning about their life in Ystalyfera.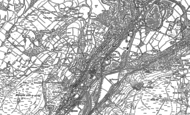 I began my life's journey at Ty Gwyn farm in 1951 just before my 2nd birthday. I even remember climbing.the stairs at 1year 10 months. I would walk down Penywern Road to the Wern school. I remember standing on a chair in the infants at 5 years old and singing 'how much is the doggy in the window?', every time I (...Read full memory)