Wath Upon Dearne Memories
Read and share memories of Wath Upon Dearne
I remember this building well, now destroyed.. I lived in the house attached to the "Pav", from the age of 9 to 21. There was cricket, football, bowls, tennis, track running outdoors. Badminton, table tennis and billiards indoors. Plus the Saturday night dances.. I used to catch the No.22 bus to Mexborough Tech. At the stop near the roundabout.. Now live in Plymouth aged 85....
This view looks from Newhill almost opposite to Newhill park across to west Melton, the sectioned off plot of land was controversial as the property being built there had to have the previous foot path moved to allow for the building of the bungalow that is now the (...Read full memory)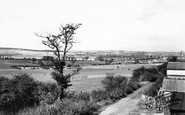 I lived beside the canal on Doncaster Road Manvers for the first 15 years of my life, i have just returned after 50 years, big change! does anyone remember Saint James restaurant at the bottom of Sandy Mount where payment was made with bakerlite tags which were bought at the door? Remember the Malt Kilns, glass works, Mr Browns farm, Grand and majestic Cinemas, Empire Hall and many more.
I lived in Wath for only 8 years from aged 1 to 9 (1954 to 1963) when we moved to Mexborough. We lived at No1 Melton View which was just off Well/Cat Lane opposite the old lock up building. We lived at number 1, next door lived the Shuttleworths, and Mrs Frost was at number 3. Number 4 was Jim and Joan Radford (...Read full memory)
Does anyone recall the old Wath Pavillion Club? I have so many happy memorries of my teens visiting 'the pav', as it was known. I lived in Denaby but visited the pav one weekend with a friend, it was there I met and began courting Julie Ogden who lived on Cemetery Road at the time. Julie and I married (...Read full memory)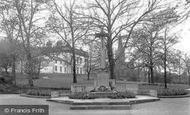 My family and I lived in the old houses along the canal, there was a large archway leading into what we called the big yard, I was very small and can still remember the smell of the coal trains as we stood on the bridge and breathed in the dirty smoke from their chimneys. Bonfire night was a treat and (...Read full memory)
I was in Mrs Waddington's class at Wath Park Road from 1946 - 1950 and I have many happy memories of her. She was a great english teacher, always a happy smiling face, and she spoke of her daughter Betty many times. We once had a party after school and she asked the class if she could invite her daughter (...Read full memory)
Hello, according to the 1881 census my children's great great grandfather came from Wathe upon Dearne. He was a coalminer, his name was David Griffiths and he was married to Mary Griffiths, he was born there in 1843. They had 4 children: Mary Jane, born 1871, Ernest born 1874, Sophia born (...Read full memory)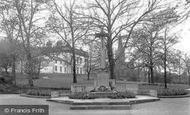 I was a pupil at Wath from 1952-1958 Such a wonderful school and such happy memories: To our school on the Hill We look up with great joy Tis our pride tis our Love Both of Girl and of Boy To its life all devotion of Young Hearts We Bring For Aye and for Ever -O School on the Hill! My favourite Teacher was Mrs Pike (German) I think Peter Cullen died last year.
I lived at 6 Brewery Terrace untill they demolished them - we moved out in 1976 . My parents, Sam and Joan lived there from 1966 and before them my aunt, uncle and cousins Betty, Harry and Peter. My aunt worked at the brewery in the offices and all my uncles worked there before their national service (during and after the war).