Important Notice Regarding Delivery:
We have been advised by Royal Mail & Parcelforce that their collection and delivery services will be disrupted by industrial action on the following dates: Sunday 11th December 2022, Wednesday 14th December 2022 and Thursday 15th December 2022 so this may affect the delivery of some orders.
Nostalgic memories of Abercwmboi's local history
Share your own memories of Abercwmboi and read what others have said
For well over 10 years now, we've been inviting visitors to our web site to add their own memories to share their experiences of life as it was when the photographs in our archive were taken. From brief one-liners explaining a little bit more about the image depicted, to great, in-depth accounts of a childhood when things were rather different than today (and everything inbetween!). We've had many contributors recognising themselves or loved ones in our photographs. Why not add your memory today and become part of our Memories Community to help others in the future delve back into their past.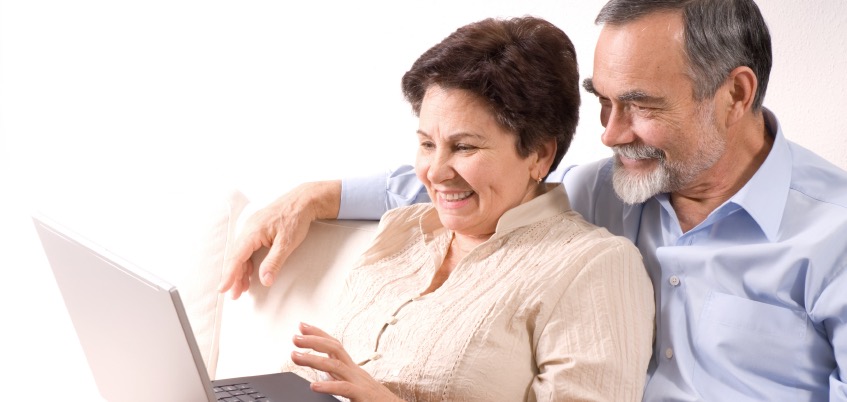 Add a Memory!
It's easy to add your own memories and reconnect with your shared local history. Search for your favourite places and look for the 'Add Your Memory' buttons to begin
Add Your Memory for Abercwmboi
Tips & Ideas
Not sure what to write? It's easy - just think of a place that brings back a memory for you and write about:
How the location features in your personal history?

The memories this place inspires for you?

Stories about the community, its history and people?

People who were particularly kind or influenced your time in the community.

Has it changed over the years?

How does it feel, seeing these places again, as they used to look?
This week's Places
Here are some of the places people are talking about in our Share Your Memories community this week:
...and hundreds more! Enjoy browsing more recent contributions now.
Search for Local Memories
Search for your favourite UK places and read memories of the local area in days gone by.
Subscribe
Join the thousands who receive our regular doses of warming nostalgia! Have our latest blog posts and archive news delivered directly to your inbox. Absolutely free. Unsubscribe anytime.
My grandmother had cousins who live in Abercwmboi, and my Uncle Bill Jackson visited there in WW2 and he told me that he had stayed with my grandma's relations -- he was called " Owen's the Post" -- and that is all I know -- can anyone help??? I would love to have contact and did write to "the postmaster" but got no reply. My grandma's name was Margaret Ann Morris and she emigrated in the 1880's.
---
I was wondering if anyone who lives, lived or knows anything about Abercwmboi, would be able to give me some information on the old lodge house/ gate house? It is just before the Fern Hill Estate on the left hand side? I would love any information or memory of it. The age of the house, if it was a lodge or gate house, any names of anyone who lived there or any pictures.
...see more
---
I was wondering of anyone who lives, lived or knows anything about Abercwmboi, would be able to give me some information on the old lodge house/ gate house? It is just before the Fern Hill Estate on the left hand side? I would love any information or memory of it. The age of the house, if it was a lodge or gate house, any names of anyone who lived there or any pictures. I have heard that a
...see more
---
It's the 5th February 1953 in the front upstairs bedroom of 15 Elm Street, and Abercwmboi welcomes a new resident - me! The house belonged to my grandparents, William Joseph and Claudia Morris. I was to remain a resident there for three years until my father, Michael John Wale finished his national service and returned to move my mother Jean and me, Martin, to our very own home. Not too much of an upheaval actually
...see more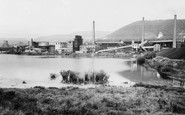 ---
I was born in 9 Graig Terrace, Abercwmboi at my grandparent's house; Charles William and Elizabeth Mary Davies. My mother was Christabel Viola Davies, (married name Mills). We moved to Penwaun when I was 6 months old, and from 1952 moved to Chute village in Wiltshire. I spent Christmas and many a summer holiday with my relatives in Abercwm Boi and my Aunt Audrey in Grove Terrace. A
...see more
---
We used to live in 3 Cromer Street, with my Dad's Uncle Bert. If memory serves, Bert used to work at the Phurnacite Plant, but my overriding memory is of him selling 'Corona' pop from the house. He must have had a franchise of some sort, as there were always crates of the stuff under the stairs and a 'Corona' lorry used to bring the new stock. Next door down (no 2) was a Mrs Roberts and up the street I remember Mrs
...see more
---
I have just seen a website comment from M Hayward, I remember the shop well. I lived in Graig Terrace, and often used the shop to buy magic Orange Maid lollipops, I would like to hear more from people who used to live in Abercwmbo in the 1950s and 1960s. Regards, Ann Griffiths
---
I was named after my uncle who was one of 2 boys, Arthur (my dad), and Maurice. My grandfather and grandmother had converted their front room to a shop which seemed to sell EVERYTHING.....We spent our annual holiday every year at number 5.. and I have many happy memories of visits to the Mumbles.. Porthcawl.. Barry and many more... and also of the many friends we met up with each year. Also... I have
...see more
---
The first time I saw the photo it brought back very old memorys, because when I got up from bed in the mornings and opened my curtains the first thing I saw was the smoke from the Phurnacite Plant, as we lived in Park View Terrace which was not more than a few hundred yards from the site. The pond in the picture was where we used to swim in the summer and also we did some fishing in the same pond. My
...see more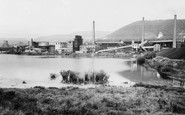 ---
By accident i have just come across this site- shame there are no memories already entered for abercwmboi- As a child I remember looking out of my Grandfathers front door or his bedroom window at the wonderful array of lights coming from the phurnacite plant opposite- also teh smells! In those days (50/60's ) no one realized how bad the place was for our health. My Grandad lived 29 Maple Terrace, and every year
...see more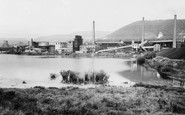 ---