Abersoch Memories
Read and share memories of Abersoch
I am Ian Robinson and I worked at Land and Sea and then the Tarantella in 1965 with a guy called Rob Smedley the Tarantella was managed by a Mrs Olwyn Robinson and I think the owner was called Preston though I am not too sure of that. Does anyone know what happened to Rob Smedley I would very much like to know.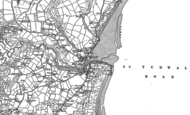 Family holidays were great but the fun really started in the mid-60's when I could holiday their with my friends. Lunch in the Tarantella coffee bar usually presided over by Rob Jones (not the restaurant, too posh!); afternoons on the beaches, evenings in the White House where we stood 12 deep at the bar (...Read full memory)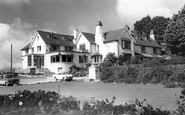 My parents owned the Hotel and I was introduced to it when I returned home from Bangor Hospital. I lived there for many years and can remember Kath's recollections of people 12 deep at the bar and having the job of guarding the windows to stop poeple queue jumping, something I wasn't (...Read full memory)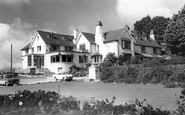 Since 1962 I have always been to Abersoch at least once a year if not two three or four times!! In the early years we always stopped in a flat over the cowsheds at Tyn y Mur farm. ( These have now been beautifully converted - in our day there was no bath room and an outside loo!!)It was farmed by Mr and Mrs Olwyn (...Read full memory)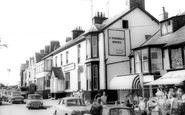 My sister and I worked at the hotel as chambermaids and in the bar and kitchen we slept at the top of house in an attic room I wrote letters home to a boy who came to visit called Pip and we had so much fun we later worked at tarantella making milkshakes I was 19 we remember a boy called Rob We would love to visit the new hotel.