Important Notice Regarding Delivery:
We have been advised by Royal Mail & Parcelforce that their collection and delivery services will be disrupted by industrial action on the following dates: Friday 9th December 2022, Sunday 11th December 2022, Wednesday 14th December 2022 and Thursday 15th December 2022 so this may affect the delivery of some orders.
Nostalgic memories of Abersoch's local history
Share your own memories of Abersoch and read what others have said
For well over 10 years now, we've been inviting visitors to our web site to add their own memories to share their experiences of life as it was when the photographs in our archive were taken. From brief one-liners explaining a little bit more about the image depicted, to great, in-depth accounts of a childhood when things were rather different than today (and everything inbetween!). We've had many contributors recognising themselves or loved ones in our photographs. Why not add your memory today and become part of our Memories Community to help others in the future delve back into their past.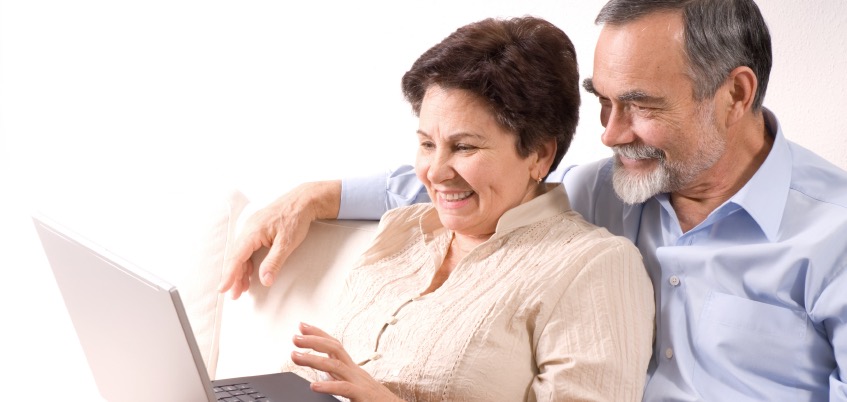 Add a Memory!
It's easy to add your own memories and reconnect with your shared local history. Search for your favourite places and look for the 'Add Your Memory' buttons to begin
Add Your Memory for Abersoch
Tips & Ideas
Not sure what to write? It's easy - just think of a place that brings back a memory for you and write about:
How the location features in your personal history?

The memories this place inspires for you?

Stories about the community, its history and people?

People who were particularly kind or influenced your time in the community.

Has it changed over the years?

How does it feel, seeing these places again, as they used to look?
This week's Places
Here are some of the places people are talking about in our Share Your Memories community this week:
...and hundreds more! Enjoy browsing more recent contributions now.
Search for Local Memories
Search for your favourite UK places and read memories of the local area in days gone by.
Subscribe
Join the thousands who receive our regular doses of warming nostalgia! Have our latest blog posts and archive news delivered directly to your inbox. Absolutely free. Unsubscribe anytime.
Fond memories of Summer 1970. I was sixteen, had just taken my 'O'Levels in Bramhall, Cheshire, (back then Abersoch was known as Bramhall-by-Sea, perhaps it still is?). I had snared a Summer job as a lowly kitchen porter at The Vaynol Hotel . I already knew the village courtesy of annual family hols at The Warren – back then The Warren had old-world charm, narrow meandering sandy tracks leading to
...see more
---
My sister and I worked at the hotel as chambermaids and in the bar and kitchen we slept at the top of house in an attic room I wrote letters home to a boy who came to visit called Pip and we had so much fun we later worked at tarantella making milkshakes I was 19 we remember a boy called Rob We would love to visit the new hotel.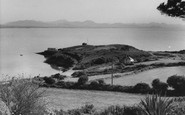 ---
I am Ian Robinson and I worked at Land and Sea and then the Tarantella in 1965 with a guy called Rob Smedley the Tarantella was managed by a Mrs Olwyn Robinson and I think the owner was called Preston though I am not too sure of that. Does anyone know what happened to Rob Smedley I would very much like to know.
---
vaguely remember a few nights in the white house in 1968 ..any names pot luck..friend who worked in the warren....Janice...
---
My parents owned the Hotel and I was introduced to it when I returned home from Bangor Hospital. I lived there for many years and can remember Kath's recollections of people 12 deep at the bar and having the job of guarding the windows to stop poeple queue jumping, something I wasn't particularly good at, as I was easily bribed! It is very sad to see it derelict now and and another
...see more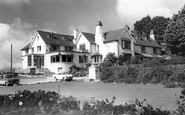 ---
Family holidays were great but the fun really started in the mid-60's when I could holiday their with my friends. Lunch in the Tarantella coffee bar usually presided over by Rob Jones (not the restaurant, too posh!); afternoons on the beaches, evenings in the White House where we stood 12 deep at the bar and the pub was often closed by the police because there were just too many of us! Nights on the
...see more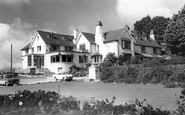 ---
How sad I was to see this once stunning hotel boarded up, I had such a fantastic time working there and met some lovely people. I always will remember a gentleman call Albe, what a funny man, I think he was the Del-boy of Abersoch. Dave.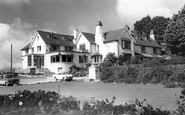 ---
Since 1962 I have always been to Abersoch at least once a year if not two three or four times!! In the early years we always stopped in a flat over the cowsheds at Tyn y Mur farm. ( These have now been beautifully converted - in our day there was no bath room and an outside loo!!)It was farmed by Mr and Mrs Olwyn Jones. Mr Jones was a lay preacher as well as a farmer and Mrs Jones was a nurse at the
...see more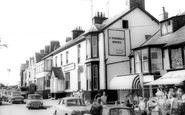 ---