Nostalgic memories of Newcastle upon Tyne's local history
Share your own memories of Newcastle upon Tyne and read what others have said
For well over 10 years now, we've been inviting visitors to our web site to add their own memories to share their experiences of life as it was when the photographs in our archive were taken. From brief one-liners explaining a little bit more about the image depicted, to great, in-depth accounts of a childhood when things were rather different than today (and everything inbetween!). We've had many contributors recognising themselves or loved ones in our photographs. Why not add your memory today and become part of our Memories Community to help others in the future delve back into their past.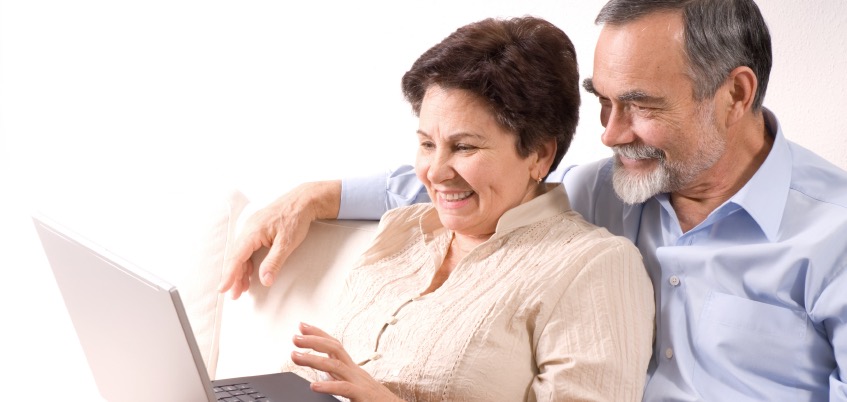 Add a Memory!
It's easy to add your own memories and reconnect with your shared local history. Search for your favourite places and look for the 'Add Your Memory' buttons to begin
Add Your Memory for Newcastle upon Tyne
Tips & Ideas
Not sure what to write? It's easy - just think of a place that brings back a memory for you and write about:
How the location features in your personal history?

The memories this place inspires for you?

Stories about the community, its history and people?

People who were particularly kind or influenced your time in the community.

Has it changed over the years?

How does it feel, seeing these places again, as they used to look?
This week's Places
Here are some of the places people are talking about in our Share Your Memories community this week:
...and hundreds more! Enjoy browsing more recent contributions now.
Search for Local Memories
Search for your favourite UK places and read memories of the local area in days gone by.
Subscribe
Join the thousands who receive our regular doses of warming nostalgia! Have our latest blog posts and archive news delivered directly to your inbox. Absolutely free. Unsubscribe anytime.
I was born in Moorland Crescent in the 1950's. This council housing estate was built a few decades earlier and has a variety of different style good quality houses. Most people had nice gardens with flowers etc and we had vegetables and fruit bushes in the back garden. On summer nights it was not uncommon for the streets to be full of kids playing as most people had big families. Also there were
...see more
---
I'm trying to discover any information at all about these two soft drinks producers, which I understand were from the Newcastle area; H. Rowe Ltd and Muters. Any help would be appreciated!
---
My mother, Margaret (Peggy) Goulden nee Gray went to Manchester during the war with Maud Blackburn who lived off Scotsford Road. She lost touch with her many years ago and today mentioned her. Any information would be gratefully received.
---
doe,s anybody remember the tug boat the conrquer paddle steam tug I worked on it for a short time. we used to bring the big coal ships from the mouthe of the tyne. I think I have spelled the name wrong but somebody out there will remember or have a photo cheers tara
---
MY MAM USED TO TAKE ME TO ALL THEASE PLACES WHEN I WAS ABOUT 10.I REMEMBER THE FIRST NUDE SHOW AT THEGRAND WHEN THE NUDES WERE BEHIND A NET CERTAIN AND DID NOT MOVE WASENT PROPER THEM DAYS.AND ALL THE PICTURES HOUSES WERE GREAT. MAM USED TO TAKE ME QUITE ALOT DAD PREFERD THE MITRE ARMS CRAWHALL ROAD. BY GOD I WISH THEM DAYS WERE BACK ANYBODY FROM RICHMOND STREET WILL REMEMBER ME AND THE FAMILY IF THEY DO LET ME HEAR FROM YOU TARA
---
My dad was Rod Welsh a football player in the 30's. He played for Portsmouth and Port Vale. Are there any photo's out there? We lived in Forest Hall till we moved to Canada. Great place to grow up - anybody got any photo's of the village? Ann Brewer (nee Welsh)
---
Today, its called a gap year. After being educated at Rutherford Grammar School everyone was shocked that after a couple of years of working I 'dropped out' and became a conductor on the old buses ran by Newcastle upon Tyne Corporation Transport. Looking back it was a great time. Eventually, after 11 months, I found what I wanted to do and eventually became a partner in a business in Gosforth and was
...see more
---
My Grandfather had a riding school and livery stable just off Mathew Bank near to Jesmond Dene, I was born in Newcastle not far from the Blue House on the North Road in 1936 but my family moved to Richmond Yorkshire when I was six weeks old. My mother worked in Fenwicks on Northumberland Streetin the early 1930s. I had many a happy holiday staying with my grandparents, saw Pantomimes at the Empire also
...see more
---
I am looking for anyone who might have gone to school with my Mom, Agnes or my Aunt, Eleanor. They were placed in care around 1928 or 1929 due to financial difficulties in their family. Initially they were separated because my aunt was very young, but eventually they were reunited. Their last name was Fennelly. I believe they stayed there until they aged out. I hope someone can help me. Lois
---