Childhood Memories of Wartime
By Web Site Visitors
Inspired by The Francis Frith Collection, a nationally important archive of historical photographs recording the people and places of Britain between 1860 and 1970, this book showcases some of the best anecdotes about life in Britain during and just after the Second World War that have been contributed to the Share Your Memories feature of the Frith website. The result is an absorbing, poignant and sometimes amusing account of life on the Home Front during the war. Amongst the heartwarming stories included in this book are recollections of evacuated children, accounts of how people coped during air-raids, memories of childhood pranks, sweet rationing and pestering American soldiers with "Got any gum, chum?", and the story of Bradford's famous defiant puffing pie!
Free optional inscription available!

96

pages
ISBN

978-1-84589-714-7

Printed to order
Free Mounted Photo Print with this book!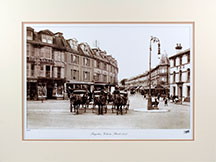 These books include a voucher for a free Frith Photo Print. Turn to the back of your Frith book and find a voucher for a free mounted print of a Frith photo of your choice. Simply choose any photo from the book, return the completed voucher with a small payment for P&P. We will then print it in sepia and mount it for you in our Medium Standard mount.
The perfect, personalised gift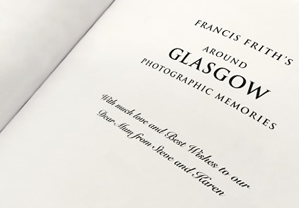 Add a personal dedication to the title page - free of charge. Most of our books are printed individually for your order. You can add a personal message when you buy that will be printed on the title page at no extra cost, making our books a great gift or keepsake. Available in both hardback and paperback.
This is a great option for birthdays, weddings, anniversaries and leaving or retirement.