Books
28 books found. Showing results 1 to 24.
Memories
555 memories found. Showing results 1 to 10.
Those Were The Days.
i am the Tony Williams that used to live in Hatherop road, Infant, Junior, Senior Schools Hampton. i moved to Bristol in 1953, i now live in Frome Somerset. I had lots of good happy memories of Hampton especially going fishing at ...Read more
A memory of Hampton by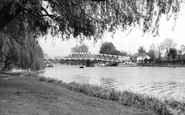 The Meadow, Chislehurst.
We lived in The Meadow, the road opposite Rush Pond, for 30years. Our house is not there anymore, it was demolished and a much bigger house on the site. We had a dear little cottage, St Anne's. I still belong to the ...Read more
A memory of Chislehurst by
Astrall Hall
We holidayed in Torquay in july 1965 we was a group of kids from The Hollies children's home in sidcup Kent..by what I remember the YMCA hotel was called the castle hotel..would this be the same one or was there more then one YMCA hotels in Torquay in those days
A memory of Torquay by
Alice Eastwood Nee Colthup
My great aunt Alice was a teacher at Five Ashes village school in the early years of the 20th century. She was born in New Brompton, Kent on 29.8.1879 and died 23.12.1966 and is buried in the village. She married Fred ...Read more
A memory of Five Ashes in 1900 by
Waifs And Strays Society
From approximately 1939-1945 the house was taken over by the Waifs and Strays Society becoming a home for 40 boys. They had moved from Chislehurst, Kent. The house was also used as a landmark by German bombers during their attacks on Coventry.
A memory of Warwick in 1940 by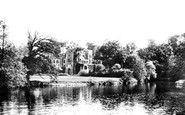 The Kent Family
During the 1970s when I was a teenager, I drove my grandmother to Alrewas, Staffs as her family were from this village. We walked around the old church graveyard and found many stones with the name Kent.  Inside the church there are ...Read more
A memory of Alrewas in 1860 by
A Great Place To Live
Having been born and brought up in Buckhusrt Hill in the 1960s and 1970s and 1980s and now living in Kent, it reminds me what a unique place it once was. My immediate memories are of Lords Bushes and living in Forest ...Read more
A memory of Buckhurst Hill by
James Roberts
I have a photo of a grave in Llangristiolus in Wales and buried in it is James Roberts, died 4th Nov 1844 aged 45 years, and his daughter Susannah, died 28th Nov 1844 aged 4 years. Does anybody know if this grave is still there? ...Read more
A memory of Llangristiolus in 1860 by
View More Memories
Places (1279)

---

Photos (9724)

---

Memories (555)

---

Books (28)

---

Maps (5497)

---