Nostalgic memories of Aldershot's local history
Share your own memories of Aldershot and read what others have said
For well over 10 years now, we've been inviting visitors to our web site to add their own memories to share their experiences of life as it was when the photographs in our archive were taken. From brief one-liners explaining a little bit more about the image depicted, to great, in-depth accounts of a childhood when things were rather different than today (and everything inbetween!). We've had many contributors recognising themselves or loved ones in our photographs. Why not add your memory today and become part of our Memories Community to help others in the future delve back into their past.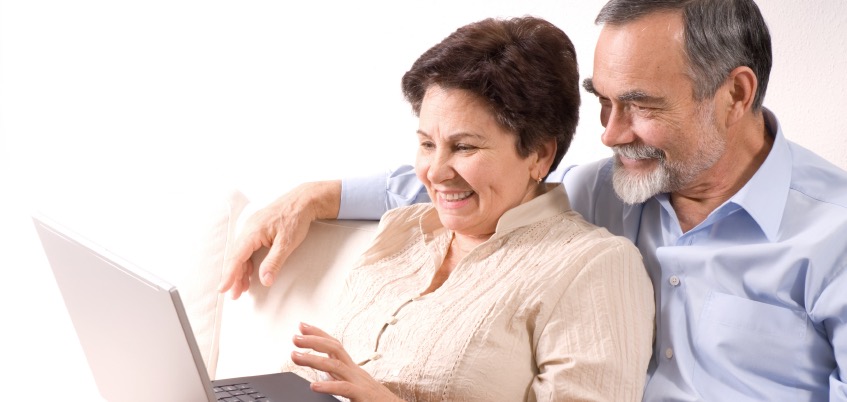 Add a Memory!
It's easy to add your own memories and reconnect with your shared local history. Search for your favourite places and look for the 'Add Your Memory' buttons to begin
Add Your Memory for Aldershot
Tips & Ideas
Not sure what to write? It's easy - just think of a place that brings back a memory for you and write about:
How the location features in your personal history?

The memories this place inspires for you?

Stories about the community, its history and people?

People who were particularly kind or influenced your time in the community.

Has it changed over the years?

How does it feel, seeing these places again, as they used to look?
This week's Places
Here are some of the places people are talking about in our Share Your Memories community this week:
...and hundreds more! Enjoy browsing more recent contributions now.
Search for Local Memories
Search for your favourite UK places and read memories of the local area in days gone by.
Subscribe
Join the thousands who receive our regular doses of warming nostalgia! Have our latest blog posts and archive news delivered directly to your inbox. Absolutely free. Unsubscribe anytime.
I used to live in Denmark square and I was 11 years of age. My friend Donna Meek lived in the army quarters. We used to adventure out behind the Cambridge hospital, were there was clear signs of bunkers that had been bombed, the old railway station was at the bottom. I found an old shaft which as kids we could climb into, it appeard to run up to the hospital. We would climb in there and go to the back which was
...see more
---
I attended Talavera Prinary School between 1964 - 1965 aged 10-11. Anybody else attend during these dates?
---
I was born in Louis Margaret's Hospital in 1963. My dad was in 3 para, James Bruton nickname BUTCH. I had a serious burn on my hand whilst living in Macadam Square, not sure of number. I think at the time of my accident, my dad might of been abroad, I think another soldiers wife helped my mum Marlene get me to hospital, I believe her name was Sheila Gordon. Wondered if anyone new her or if she had children. Be good to thank someone related to Sheila after all this time. My name is Lee Bruton
---
Aldershot County High in early 1950s I well remember the girls in my years. I started at ACHS in September 1951, aged 10 years eight months, having taken my 11-plus when I was barely 10! I recall the Stubbs twins, Ann and Susan, not identical as we could tell them apart quite easily. They lived very near the school. Also Jennifer Springate - with long plaits!! Another girl was Gillian New whom we teased as she
...see more
---
I went to live at 75 macadam square when I was 3 years old, in 1955. I went to Stanhope lines school at the top of middle hill. Then on to manor park school near north camp. The headmistress there was called Mrs Woolner. I loved living there. Going to abc cinema on Saturday morning 6d for cinema and 6d for sweets in Woolworths. Some of my siblings were born in Princess Margaret Louise maternity hospital.
...see more
---
Hi, I am the current manager of clocktower house preschool on queen's avenue. I'm trying to find out more information as to when the preschool was open. I have a document that says in 1969/1970 a preschool was opened under the name of Woodstock house. Can anyone confirm this or have more information on when it was opened or when it was changed over to clocktower
---
Such a classsic 1960s place my mum used to take us there after going to the liberary we could either have a drink or a snack never both. So after a while I discovered a Coke Float and was a very happy little boy. They had a huge espresso machine all copper and steam, and a coke fridge and lots of orange Formica.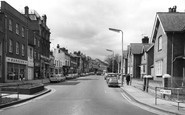 ---
I was born in Aldershot in June 1946. I believe the event was at the General Hospital at the top end of St.Georges Road. For the first year or so I lived with my parents and older brother at the bottom end of Victoria Road. We then moved to Highland Close in North Town end of Aldershot. This area was all single dwelling prefabs as was Bellvue Close nearby. I attended the National School primary at the
...see more
---
I was born at home in Waterloo Road in 1956. My mum and dad Olive and George Pharo took over running the Liberal club on the high St. dead opposite the football ground in 1960 I can remember being on the flat roof and being able to see football matches being played. I went to the school on Redan hill which I have found out from reading on this site was called National infant and primary school. My mum has dementia and
...see more
---
How many happy hours I spent in this park as a child, teenager and young woman. The gardens by the tennis courts were so well kept and I remember sitting on the benches there with my mother when we walked back from town. I remember hiring the clubs from the greenhouse keeper to play miniature golf on summer evenings, the duckpond too, although by then it had a railing round it, the wonderful huge oaks and beeches, and
...see more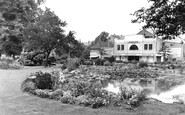 ---