Historic Maps of Balcombe and the local area.

Back in early 1977 I worked at Brantridge House, Balcombe of which I have very fond memories. Perhaps someone knows how I can make contact with either Gladys from Corwall, or her daughter, who would now (2011) be about 49. Perhaps someone knows how I can contact them or others who worked there at the time - the Spanish pair for example.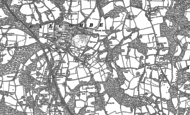 My father was born in 1927 in Maple Cottage, Balcombe. The Maple Cottage then was not the Maple Cottage now - does anybody know where it was situated in 1927? His mother was Marjorie Hunt but she did not live in Balcombe. I believe she had the baby, registered him and then moved on. Did anybody take in young women to help them with births? Any info would be very welcome.