Prudhoe Memories
Read and share memories of Prudhoe
Just below the bridge on the ovingham side most of the lads learned to swim and through stones at what we thought was rats now I know they were water voles a much endangered species .Waste from Corbridge and other places flowed into the Tyne untreated we would be there all day with a fire going and you had to bring some (...Read full memory)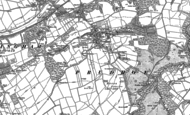 My friends and I would climb what could have been the old gardy loo shaft inside the outer walls and scrump the orchard with alacrity. We had the run of the castle so I guess we did conquer it in a way... heady days indeed. I do remember about possibly the Normans stripping the bark of the apple trees because they could not take it... well, they were French weren't they!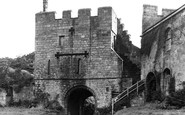 One of my friends was Ivor Usher, and he had this unusual place of residence - Prudhoe Castle. Together we were able to run around the castle walls with our bows and arrows, catapults, etc... We didn't need much imagination to see ourselves as soldiers defending the castle from the attacking Scots. Ivor must have (...Read full memory)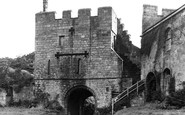 Prudhoe Castle has always been a part of my life since I was born in 1938. My mother moved to Prudhoe Castle, where she was employed as a maid, to be nearer to my father who lived in Castle Dene. They eventually married and produced my brother Don in 1934, then me in 1938.    After the war ended (...Read full memory)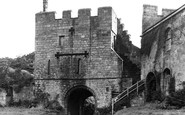 This image of Prudhoe and the Tyne Valley is very interesting because the Northern or Ovingham side has not changed greatly. Field boundaries etc are as I look at. But the southern side where the photographer stood is now and has been since the 1970s a mass of houses. Prudhoe Castle First School is probably somewhere in the near aspect of the view.