Important Notice Regarding Delivery:
We have been advised by Royal Mail & Parcelforce that their delivery services will be disrupted by industrial action on the following dates: Friday 30th September 2022 and Saturday 1st October 2022 so this is going to disrupt the delivery of some orders.
Nostalgic memories of Caister-on-Sea's local history
Share your own memories of Caister-on-Sea and read what others have said
For well over 10 years now, we've been inviting visitors to our web site to add their own memories to share their experiences of life as it was when the photographs in our archive were taken. From brief one-liners explaining a little bit more about the image depicted, to great, in-depth accounts of a childhood when things were rather different than today (and everything inbetween!). We've had many contributors recognising themselves or loved ones in our photographs. Why not add your memory today and become part of our Memories Community to help others in the future delve back into their past.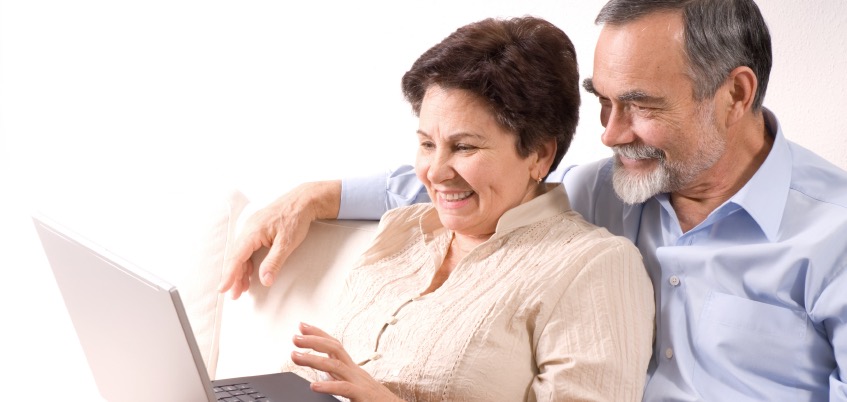 Add a Memory!
It's easy to add your own memories and reconnect with your shared local history. Search for your favourite places and look for the 'Add Your Memory' buttons to begin
Add Your Memory for Caister-on-Sea
Tips & Ideas
Not sure what to write? It's easy - just think of a place that brings back a memory for you and write about:
How the location features in your personal history?

The memories this place inspires for you?

Stories about the community, its history and people?

People who were particularly kind or influenced your time in the community.

Has it changed over the years?

How does it feel, seeing these places again, as they used to look?
This week's Places
Here are some of the places people are talking about in our Share Your Memories community this week:
...and hundreds more! Enjoy browsing more recent contributions now.
Search for Local Memories
Search for your favourite UK places and read memories of the local area in days gone by.
Subscribe
Join the thousands who receive our regular doses of warming nostalgia! Have our latest blog posts and archive news delivered directly to your inbox. Absolutely free. Unsubscribe anytime.
This is the plane I had my first flight in during the 1950s. My father had done some work for the owner/pilot , so as a reward we had a flight along the coast, I remember the pilot always used to dive bomb a large dune near where Caister Holiday Camp is .
---
During the summer of 1979 I worked at Ladbrookes Holiday Centre with my friend Tina, we had a wonderful summer full of laughter, I even met my husband there, he was on holiday, 37yrs later we're still married and twice a yr we go back to scratby on holiday wonderful place wonderful memories
---
My father was a milkman, for Home Counties Dairy, the horses were stabled in Hodeson road, the bottling dairy was opposite the Eardley arms pub. The livery was green, and the trade mark a gold triangle. Milk then was in glass pint and half pint bottles with cardboard caps. They also sold small items beside milk.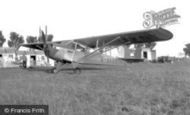 ---
Hi its Doug again I was born in vicarshall lane like I said in my fist memory we never had central heating in winter I remember when it was cold or snowing when I woke in a morning I had to melt jack frost of the inside of the bedroom window I would make a little hole in the frost to see to my delight a lot of snow had arrived overnight and it was still snowing very hard if it was a school day we used
...see more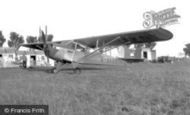 ---
I am almost certain this is the plane that I had my first flight in. It was during a family holiday and I was around 6 years old at the time. I still remember the experience vividly! My elder brother and uncle were squashed into the back seat which resembled a small bench seat. My father sat next to the pilot and I sat on my father's knee ! There was a leather strap
...see more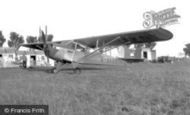 ---
I have the fondest memories of Caister on Sea. We used to have a week there every year and my sister and I were the only kids in our street that had a holiday every year. Like most people in the East End of London, we had very little money, but my dad worked on the railway and got travel concessions as part of his employment package. This enabled us to travel by train to Yarmouth Vauxhall and then
...see more
---
Hi, I have often visited Caister but never visited the lifeboat station. I am trying to trace a male relative called Blogg and I wondered whether there was a list of lifeboatmen lost or served in service from Caister between 1827-1830 at the station. He could also have served at Cromer. I do have a name Mary Ann Blogg for a relative born about this time (about 1828) in Fleggburgh. Any help would be greatly
...see more
---
From a baby in the sixties up until my late teens in the eighties, I spent two weeks in August every year in Caister with my family. These were the happiest times of my life. We were on the beach every day for two weeks every year, and the weather was always hot and sunny. I particularly remember my brother and I going to the wooden cafe every day on Caister Beach, for chocolate. It was
...see more
---
We believe the couple in the foreground are Mr and Mrs Starbuck. At about this time, Mr Starbuck was the Hoilday Camp manager.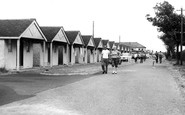 ---