Worthing Memories
Read and share memories of Worthing
My grandparents lived in a house called Dean Prior from the 1940's through to the late fifties I believe and although I am too young to recall the house I would love to know if there is anyone out there who may have knowledge of the house either directly or indirectly and what it might look like today if it is still standing. I (...Read full memory)
My Grandparents moved to Worthing in June 1910. They first rented a property called Sunnyside (No 11) in Ladydell Road whilst waiting for the Church Walk houses to be completed. Then they moved into 23 Church Walk and named the house Armadale - you can still make out this name on the gate post although the (...Read full memory)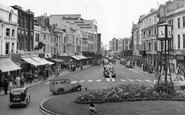 My parents rented one of these chalets, number 41 I believe, and we used to spend a lot of time down there sitting outside in the sun and walking across to the beach for a swim when it got too warm. We had a calor gas stove and fridge, chairs a table and would regularly have meals down there, and later our first child enjoyed it too.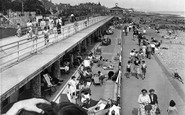 I was born in the war years in Broadwater, we moved to Goring when I was 2 years old. I grew up in open fields and smallholdings and nurseries. I remember going down to the beach and playing on what is now the Greensward, then it was streams and ponds, tall tussock grass and full of wild life. I used to wade in the ponds (...Read full memory)
My first paid job was working at the Boating Pool in 1956 or 1957 for the three weeks of the spring school holiday. There were two adults, the boss whose name I've long forgotten and an older man as his deputy whose name I've never forgotten - Mr Press, who at some time had been a press photographer. I managed (...Read full memory)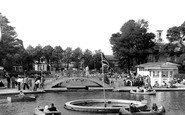 We used to live in Phrosso Road, off George Vth Avenue, and I used to be allowed to go to Marine Gardens on my own, or with my friend Katharine Green. We loved daring each other to jump over the long channel of the fishpond! Oh what simple pleasures! My sister used to work in the cafe, which I used to think was incredibly glamorous! Judy (Harrop) Hemery.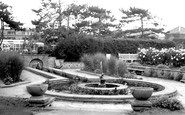 1871 onwards. While researching my family history I have stumbled across an ancestor who was the daughter of the landlord (then known as a Beer Retailer) of the Hare and Hounds which in 1871 was known as The Hare and Hounds Inn. At the time it was being run by the BODLE family, linked to my ancestors by marrying (...Read full memory)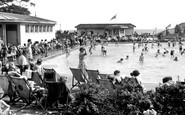 I remember being taken to the paddling pool for as long as I can remember, we have photos of us enjoying ourselves with my brother & sister. In the 90's used the pool for my own children, I was so sorry to see it go, the summer isn't the same without seeing 100's of children getting lots of pleasure out of water on a (...Read full memory)