3-Map Boxed Sets Folded Sheet Map
Elan Valley & Builth Wells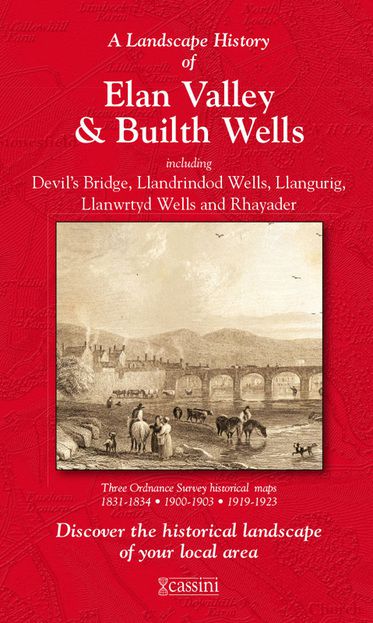 About This Boxed Set
Map format:

A Boxed Set of 3 Folded Sheet Maps

Map title:

Elan Valley & Builth Wells

Contains:

Coverage:

41 x 24 miles

(Approximate)

Places:
Map ISBN:

978-1-84736-886-7

Delivery:

Up to 7-10 working days


Express delivery is unavailable.
Locations Covered Include
Aberedw,
Abergwesyn,
Beulah,
Builth Wells,
Cilmery,
Crossgates,
Devil's Bridge,
Disserth,
Elan Valley,
Elan Village,
Erwood,
Howey,
Llananno,
Llanbadarn Fynydd,
Llandrindod Wells,
Llanelwedd,
Llangammarch Wells,
Llangurig,
Llanwrtyd Wells,
Newbridge-on-Wye,
New Row,
Pontrhydfendigaid,
Pont-rhyd-y-groes,
Rhandirmwyn,
Rhayader,
Upper Chapel,
Ystradffin.
About Our
3-Map Boxed Sets Folded Sheet Maps
High quality folded sheet maps, re-scaled and projected to match Ordnance Survey Landranger.
These maps are taken from Ordnance Survey's Old Series, Revised New Series and Popular Edition maps. Each map in the Box Set has been carefully scanned, digitally re-projected and enlarged to match the present-day Ordnance Survey Landranger® series. The maps are also directly comparable with the corresponding Ordnance Survey Landranger® and use the same sheet number and grid references, so enabling the past and the present to be compared with ease and accuracy.