Nostalgic memories of Bletchley's local history
Share your own memories of Bletchley and read what others have said
For well over 10 years now, we've been inviting visitors to our web site to add their own memories to share their experiences of life as it was when the photographs in our archive were taken. From brief one-liners explaining a little bit more about the image depicted, to great, in-depth accounts of a childhood when things were rather different than today (and everything inbetween!). We've had many contributors recognising themselves or loved ones in our photographs. Why not add your memory today and become part of our Memories Community to help others in the future delve back into their past.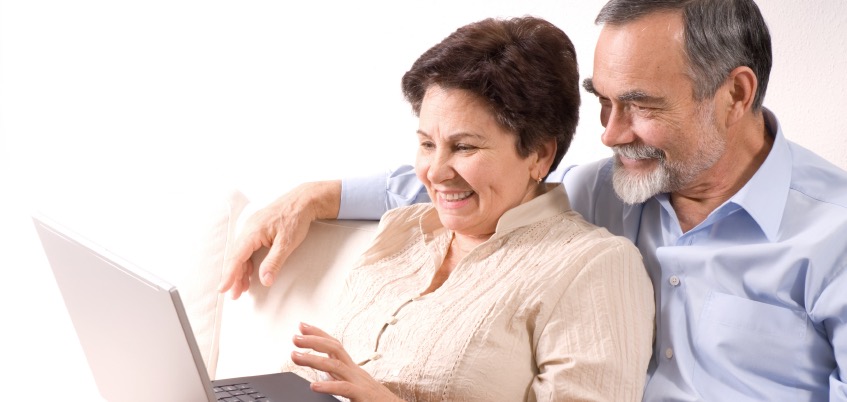 Add a Memory!
It's easy to add your own memories and reconnect with your shared local history. Search for your favourite places and look for the 'Add Your Memory' buttons to begin
Add Your Memory for Bletchley
Tips & Ideas
Not sure what to write? It's easy - just think of a place that brings back a memory for you and write about:
How the location features in your personal history?

The memories this place inspires for you?

Stories about the community, its history and people?

People who were particularly kind or influenced your time in the community.

Has it changed over the years?

How does it feel, seeing these places again, as they used to look?
This week's Places
Here are some of the places people are talking about in our Share Your Memories community this week:
...and hundreds more! Enjoy browsing more recent contributions now.
Search for Local Memories
Search for your favourite UK places and read memories of the local area in days gone by.
Subscribe
Join the thousands who receive our regular doses of warming nostalgia! Have our latest blog posts and archive news delivered directly to your inbox. Absolutely free. Unsubscribe anytime.
I have received details of my father's RAF service (actually some years ago) to find he was stationed at RAF Bletchley. But I know nothing at all about the place and I have found it difficult to find a good resource. Sadly, my father died in 1977 long before I was even more than slightly aware of his service. I did know he was a signalman (as far as I remember) and finding out today that the
...see more
---
I lived in Bletchley from 1959 to 1964 I lived in Caenarvon crescent and remember the cattle market , the old RAF camp St Mary's church where my two younger brothers were christened, the Shoulder of Mutton pub was there then and I often walked past. I went to Chestnuts combined school then Wilton secondary school. I don't remember Chestnuts being called that when I was there. I loved going on the cattle market even though the smell was terrible.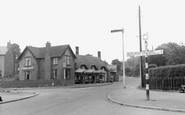 ---
Was'nt in the WAAF, bit too young, but I was at Bletchley Park in 1950/51, with the Ministry of Aviation, training to be a Teleprinter Op before going to Birdlip Radio Station, and then Croydon Signals Centre. We went one evening to see a production of 'The Desert Song' performed by local RAF personnel, in the village (?) hall at the entrance to the Park. The 'Red Shadow' role was sung by a guy named Roy something,(Harris ?)
...see more
---
How interesting to read other people's memories, although I do not recognise any of the names. I lived in the old Shoulder of Mutton from about 1952 until 1964 while my parents were the tenants, they took over from my paternal grandparents. After this we moved across the road to Chandlers Stores which my parents owned until 1976 when my mother died. I have recently become interested in finding out more after
...see more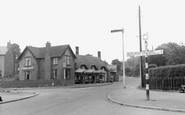 ---
The public house now known as the Three Trees, was originally the old farmhouse and behind it was the barns of the farm which we used to play in. This was the short cut from my house to Chandlers the sweet shop. We got into the house which still had the dairy and two flights of stairs, the old bath tubs were on legs like the ones that are back in fashion today. Hartwells the butchers which moved to Whaddon
...see more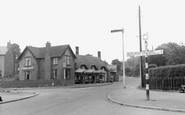 ---
I came to Bletchley in 1968 for an interview at the Meat and Livestock Commission. Got off the train and asked an elderly gentleman where "Queensway" was. He shook his head and said he did not know! I have fond memories of Bletchley (as it was). The park and tennis courts where I used to lunch. The Co-op where we bought our coal and queued at the January Sales. The open air swimming pool, which was covered and then
...see more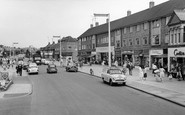 ---
How exciting it was to find the Reference to Elm Farm. As a boy I grew up on Elm Farm and remember very fondly collecting eggs up in the hay barn & milking the cows. Mrs Tompkins was my mum, selling eggs & produce. I can still smell the tractor fumes when we were harvesting hay. I also had a lot of fun going down to the duck pond. I had gone to Bletchley Primary School. Regards Bruce
---
Just to let you all know that the late Bobby Bunn one of Bletchleys most memorable people passed away before the New Year, his funeral is on the 11th January at 2.45pm Crownhill Milton Keynes. Family asked to pass the word. RIP Bob you were a great laugh. Many of us worked with him.
---
I lived in Bletchley as a young boy from 1960, schooling at Church Green Road Infants, Holne Chase Primary & Juniors, Bletchley Grammar School & finally Lord Grey (was Wilton) Comprehensive. I lived in Newton Road opposite the old Co-Operative stores. Remembering the old garage. I actually used to deliver groceries for Chandlers Stores, the little sweet shop on the corner of the junction known
...see more
---