Hockley Memories
Read and share memories of Hockley
So many memories of this place, too many to include here! Going to the "big" school was quite daunting, however I soon was to become so inspired by what I saw there. The first days were spent being fearful of the Head Mr. Creevy (aka Creepy), who walked around the school with a sawn-off cane up his (...Read full memory)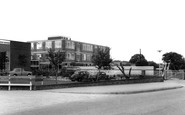 It's great to see this picture. This parade was on the walking route to and from school, from where we lived on the new estate at Southbourne Grove to the Evangelical church hall (pre school), Hockley Primary School, then the new Plumberow primary school, then finally onto Greensward Secondary. I recall (...Read full memory)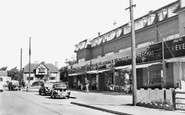 My great-grandmothers house was built on the land on Greensward Lane which was sold during the great land sales in 1907. I remember all the stories about the dirt roads gradually being upgraded, and gas lighting being replaced by electricity. Anyone have any stories or photos of how everything developed during the early 1900's?
I remember the old house called "Restville" 101 Greensward Lane. Thee old ladies lived there from the 1930's to about 1960 when it was knocked down to build three new houses. It was next door to the first Doctors and I used to go to the post box on the corner to post letters. Had to get the bus from across (...Read full memory)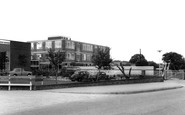 My name is Christine Breedon ( Goodey) I have written many a story about C.H and written many letters. I was wondering if anybody who was there in the late fifties and early sixties has a photo of the old tram that was in the back garden that they would lke to send me or put it on Francis Friths memory page. kind regards Christine.
I am trying to trace descendents of a branch of my father's family - the Hodges and the Guys. They lived and died at 35 and 42 Great Eastern Road, Hockley, Essex in the late 50s until at least 1975. The family originate from Islington and Highbury, and Bermondsey before that. I'm hoping that (...Read full memory)
I was in the above children,s home between 1959/65 and I have been doing some research and been in touch with a few families who were there at the same time as I was. I have also been in contact with a lady called Gillian Mower who just recently put me onto a book by Ruth Jones who was placed in the (...Read full memory)
I remember being one of the first families to move into Broad Parade (No.5) in 1955. My dad, Jim Weller, was the manager of Greens Stores, the grocers... the Wests, were our next door neighbours, with Al Milby and family at Galleon Wine Stores on the end. At the other end were a delightfully eccentric couple, (...Read full memory)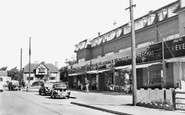 I remember as a very nervous 11 year old walking through the doors of this brand new school, as the first of the 1st year. No playground, so every break was spent in the classroom or in the hall, which doubled as the gym. Watched over the 5 years I was there as the school and its buildings developed.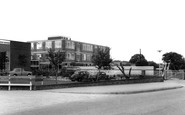 Memories! I grew up on Merryfields Avenue and I can remember this like it was yesterday, only the shop fronts were different. Back in the 70's I used to have an evening paper round from the newsagents. I always recall on a Friday when I'd finished and dropped the paper sack back, I would always nip in the fish (...Read full memory)