Cushion Covers
Featuring Bowness-on-Windermere, Hydro 1887
High quality cushion covers designed to fit a standard 45 x 45 cm cushion (approx. 18") and printed with your choice of any photo from the Collection on one side (blank on the other). Makes a great gift or house-warming present! Featuring a zip opening at the bottom and printed on a superior canvas type fabric.
Your chosen photo will be printed on one side with the reverse being your choice of either a plain back or featuring a c1920s' map of the photograph's location. Select your preferred option below:
Your Cushion Cover Choice
Featuring Bowness-on-Windermere, Hydro 1887 printed on one side, discretely titled and blank on reverse.
Sorry, this product is currently unavailable
We are actively working to make it available again, so please bear with us. We hope to be able to offer it again in a week or so.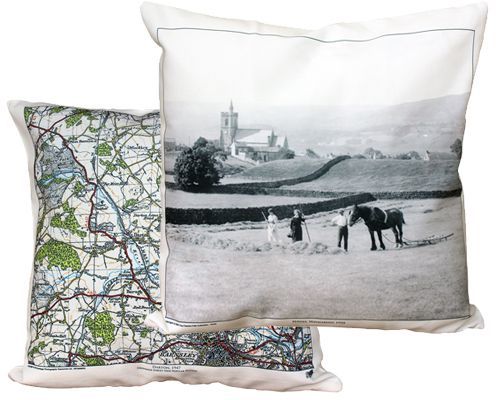 Important Information
The photo Bowness-on-Windermere, Hydro 1887 will be printed directly onto a high quality fabric cushion cover.
The photo will be cropped to fit the product and to avoid distortion of the image. The red border you see here is an approximate indicator of this and cannot be altered.
Cushion filler/inserts are not included. Suggested size is 18" x 18" (45 x 45 cm).
This cushion cover will be blank on reverse.
Note: Any copyright text or logos shown in any previews will not be printed on the cushion cover.
All previews shown are approximate and for guidance only.
---
Use a different Bowness-On-Windermere Photo
About our Photo Cushion Covers
Featured Photo:

Bowness-on-Windermere, Hydro 1887

Photo reference:

20457

Image Size:

Approx. 40 x 37.5 cm (16 x 15")

Designed to fit:

45 x 45 cm (18 x 18") cushion (or slightly larger for additional plumpness!)

Material:

Matt finish heavy weight canvas material

Colour:

Printed in Black & White on a white cushion.

Product code:

CC001

Availability:

Printed to order

Despatch:

Up to two weeks (Express delivery is unavailable).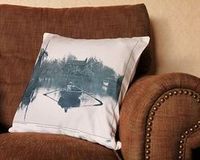 What you say about our Cushion Covers
We are always grateful and proud to hear back from you. Here's what you have been saying about our Cushion Covers.
You might also like:
Take a look at our other nostalgic photo gifts and keepsakes.