Dual Framed Historical Map Print

Compare the 19th-century age with that of today. Two maps centred on your postcode showing how the landscape has changed from the early 1800s to the modern day.
Printed to order, your chosen maps will be set in a cream mount and a choice of solid wood frame. Supplied ready to hang.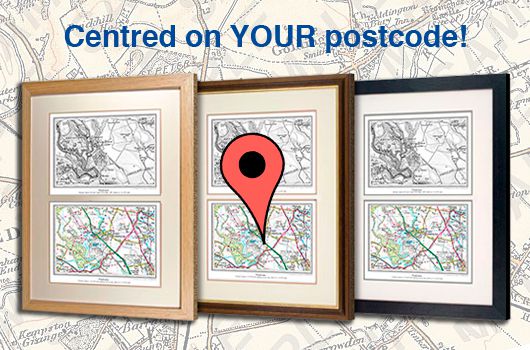 Configure Your Map
To create your postcode centred framed print, simply enter your postcode below to start. Then choose your frame and add to your basket - nice and easy! We cannot currently offer a preview of your map, but have included some samples above so you know the kind of area covered.
1. Specify Postcode Centre:
Postcode for the Map Centre:
You might also like:
Take a look at our range of other gifts and keepsakes that can be personalised on a postcode!