Mill Hill Memories
Read and share memories of Mill Hill
Anyone know the origin of the seals on the side of the buildings at Apex corner The Apex Corner seals in Mill Hill and some pics to show where. I collated more details on my blog - http://barneteye.blogspot.com/2018/08/can-you-solve-mystery-of-apex-corner.html Can you solve the mystery of the Apex Corner Seals in Mill Hill? Find out all about them here -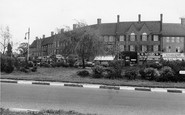 I actually grew up in 'Edgware' because I lived on the wrong side of the 'Railway Line' which along the M1. I remember Balfour newsagents at Apex Corner & later on I remember drinking in 'Jeramiah Bulfrogs, which I as just trying to rack my brain remembering. My dad (& later on my mum when she learnt to drive), couldn't go ANYWHERE without having to go round Apex.
Like others in these comments ,I to went to Courtlands Primary School and remember well the building of Moat Mount School. In the early sixties the Landlord of the "Royal Scot" was a Mr Mullen and his son Dave sat next to me in Class 4B The pub was a favourite with many of the masters for a drink after School .And like (...Read full memory)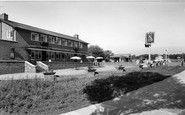 i grew up on the Barnet Way- the flats on the corner of the fairway, we attended Courtlands school Mr Bateman was the headmaster- and i still see my first teacher from 1970 in Edgware, near the music shop i now run.. remember the nearto the school "tuckshop?", at Apex corner, you had " Peter (...Read full memory)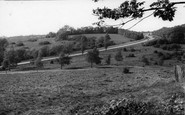 My name is Ron Sargeant and I lived in Worcester Crescent Mill Hill from11939 until 1964. Now as to the picture. On the skyline you can see the beginnings of Scratch Woods. At the point where the photo was taken there used to be a bench seat. Immediately behind that was a high wire fence which protected the (...Read full memory)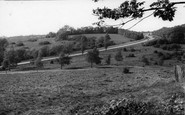 Apex corner was our local shopping area. I lived close to it from 1941-1956. The picture well represents it over that period. It barely changed in 15 years. The shops shown in the photograph remained the same. On the corner over the roundabout they were roughly in order: Tesco's, Boots the Chemist, the Apex off licence, (...Read full memory)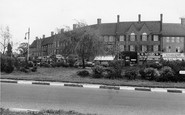 The roundabout; the sweet shop - one of my first jobs. Before the M1 was built my friends grandparents lived in an apartment and we used to walk from Edgware to here, going past the Cripplidge (not sure of spelling) and the garden plots. There was a car dealership I think at the end of the shops. You could also get to Burnt Oak going from here.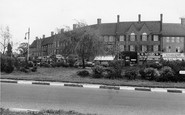 I'm thinking this photo is from around 1968. The new bus station is to the right. That was built beneath the M1 motorway bridge and it and is clearly finished in the shot (the final southern extention of the M1 was finished late 60s. I recall walking over Lilly Lane footbridge - a few hundred yards from this pic - circa (...Read full memory)