Coronavirus: As an on-line business operating in a rural area we are open! Click here for more information
Coronavirus: As our business is based in a rural area and we are able to maintain safe working distances in our factory & office, we are open for business and our product despatches are within normal time frames. We will update this message as anything changes.
English Castles
By Clive Hardy
An Englishman's home is his castle', says the old proverb - and in the past, a castle provides security and expressed status. Travel around England through the pages of this book, and visit a wide selection of castles around the country. These iconic symbols from the past of power, domination and wealth form some of the most evocative landmarks of the English landscape, brooding over the surrounding towns and countryside as historic and romantic vestiges of our heritage. This fascinating book illustrated with archive photographs from The Francis Frith Collection shows a wide selection of English castles as they were recorded on glass plate and film in past times, some of them showing individual castles long before they underwent modern restoration. The accompanying text recounts the general history of castle-building through England's turbulent history, as well as stories and information about each castle depicted in this book, often with fascinating insights into the lives of the people who lived in it. 'English Castles' will provide hours of enjoyable and informative reading.
128

pages
ISBN

978-1-85937-434-4
Size 189 x 246 mm (approx. 7.5" x 9.5")
Free optional inscription available!
Printed to order
Part of our Photographic Memories series of books.
Free Mounted Photo Print with this Book
These books include a voucher for a free Frith Photo Print.
Turn to the back of your Frith book and find a voucher for a free mounted print of a Frith photo of your choice. Simply choose any photo from the book, return the completed voucher with a small payment for P&P. We will then print it in sepia and mount it for you in our Medium Standard mount.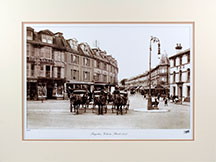 ---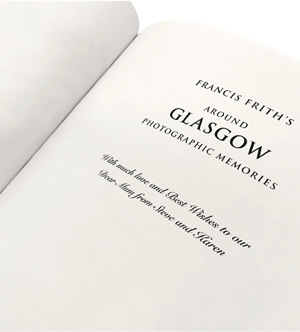 The perfect, personalised gift
Add a personal dedication to the title page - free of charge.
Most of our books are printed individually for your order. You can add a personal message when you buy that will be printed on the title page at no extra cost, making our books a great gift or keepsake. Available in both hardback and paperback.
This is a great option for birthdays, weddings, anniversaries and leaving or retirement occasions.