Hertfordshire Revisited Photographic Memories
By Tom Doig
Take a historical look back at a true county of contrasts, in the words of Candide, it enjoys 'the best of all possible worlds'. This new Frith title shows that it can be attractive and that the underlying heritage and history will never be destroyed.
Free optional inscription available!

128

pages
ISBN

978-1-84589-562-4

Printed to order
Free Mounted Photo Print with this book!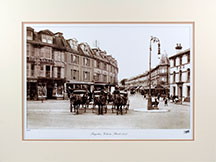 These books include a voucher for a free Frith Photo Print. Turn to the back of your Frith book and find a voucher for a free mounted print of a Frith photo of your choice. Simply choose any photo from the book, return the completed voucher with a small payment for P&P. We will then print it in sepia and mount it for you in our Medium Standard mount.
The perfect, personalised gift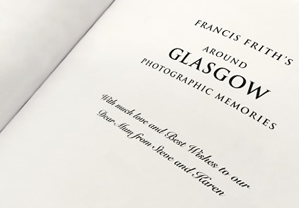 Add a personal dedication to the title page - free of charge. Most of our books are printed individually for your order. You can add a personal message when you buy that will be printed on the title page at no extra cost, making our books a great gift or keepsake. Available in both hardback and paperback.
This is a great option for birthdays, weddings, anniversaries and leaving or retirement.