Books
6 books found. Showing results 1 to 6.
Memories
42 memories found. Showing results 1 to 10.
"Bre's Tree" Linslade Bedfordshire
I lost my wife on new years eve 2021 following three years of her illness with vascular dementia. No one really told me how things would progress with this dreadful illness and so I just tried my hardest to cram ...Read more
A memory of Linslade by
Clare Coles Of Coptfold Hall
In circa 1964 to 1969 I was still at school in Romford ( Clark's College) and had the " hots" for Clare Coles who lived in part of the old house with her mother and father. I think he was the estate manager , he had a ...Read more
A memory of Coptfold Hall by
Henry Tingey Ancester
My great grandfather Henry Tingey, was born November 18, 1819, in Biggleswade, Bedfordshire.  He was the son of James Tingey and Elizabeth Boniss.  James and Elizabeth, and family later moved from Bigglewade, Bedfordshire, ...Read more
A memory of Biggleswade by
Bedford....Happy Childhood Memories.
I am now in the process of establishing Samuel and Florence DAYS, then address with the Records Office at Bedfordshire County Council. Apparently Sandy Lane and Cardington Lane were mentioned many years ago as well as ...Read more
A memory of Bedford in 1953 by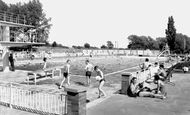 Golf Links Estate
I lived on the Golf Links Estate, Greenford Road from 1968 until 1973, when I moved to Dunstable, Bedfordshire. I lived at Portrush Court; I have heard that the Estate is a lot different now to what it was like when I lived there. ...Read more
A memory of Southall in 1968 by
Bowyers
Hello Mellissa How lovely to receive your message and memories of Country Riding stables. It would just be amazing to meet up with people who rode with us. I too have been back to visit the property and it broke my heart when I could ...Read more
A memory of Steep Marsh in 1965 by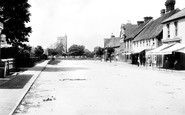 View More Memories